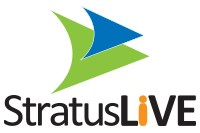 A modern, online workplace giving campaign should provide employee donors with a personalized, quick, friction-free experience. - Jim Funari, CEO
Virginia Beach, VA (PRWEB) October 04, 2013
StratusLIVE, a leading provider of cloud-based fundraising and constituent relationship management (CRM) solutions to nonprofit organizations, has unveiled the latest version of the Workplace Giving Portal. The new portal allows nonprofit organizations and employers to easily launch and manage online workplace employee donor campaigns.
StratusLIVE is well known as the leader in delivering seamless platform solutions to nonprofit organizations, with comprehensive CRM and online fundraising capabilities. The new Workplace Giving Portal provides complete integration so every transaction flows directly into StratusLIVE for Fundraisers making it fast and easy for employees, donors, workplace coordinators, and nonprofits. This enables clients to use a strategic, single platform, providing a real-time 360-degree view of all constituent activity across all channels.
"A modern, online workplace giving campaign should provide employee donors with a personalized, quick, friction-free experience," said StratusLIVE CEO Jim Funari. He went on to describe the client and prospect feedback driving the product vision. "Our clients asked for a modern, responsive user interface capable of running on all widely available devices. They want the ability to personalize the content and giving wizards to address both company and employee preferences. And finally, they want to deploy new sites directly from their StratusLIVE for Fundraisers environment with full integration of pre- and post-campaign activities. This new version provides all of this and much more."
Designed to deliver the flexibility and innovative features that clients have come to expect from StratusLIVE, the Workplace Giving Portal makes it possible for employees to review previous gift history, make new online gifts and pledges, view personalized content, manage designations, and update personal contact information. Employers who utilize the Workplace Giving Portal will find that its state-of-the-art content management tools will save time for campaign coordinators while improving overall donor experiences. The wide array of features makes it a CRM milestone for meeting the needs of employees, employers, and nonprofit organizations.
"Our product vision is to bring everything together into one consistent, integrated architecture," Funari said. "The new Workplace Giving Portal extends this single platform approach directly into workplace giving campaigns. The result is an enterprise-class, fully integrated solution available anytime, anywhere to serve even the largest of nonprofits and the companies who support their efforts."
Workplace Giving Portal Features and Benefits for Campaign Managers
Real Time Campaign Monitoring and Analytics
As donors make pledges, the Campaign Dashboard provides real time monitoring of progress toward contribution goals, participation goals, response rates, internal vs. external designations, donors per recognition level, donors per affinity group, and more. Dashboards can view all data across each workplace or filter for individual workplace campaign performance.
Push-Button Provisioning
New workplace campaigns can be deployed out of StratusLIVE for Fundraisers by simply entering a few setting options and clicking the "deploy" button.
Advanced Contact Matching
The Workplace Giving Portal recognizes which donors already exist in StratusLIVE for Fundraisers and creates or updates profiles as appropriate.
Workplace Giving Portal Features and Benefits for Donors
Modern Donor Experience
The intuitive experience for donors includes a customizable giving wizard, drag and drop designation sliders, and a new progress bar which builds as the donor completes each step along the way. For nonprofits who want to customize the look and feel, the new Workplace Giving Portal includes native support for modern design technologies such as rich media delivery, responsive design, mobile access, and social sharing. HTML5, CSS3, HTML Video, Single Sign On, and Bootstrap themes are all supported.
Ultra-Fast Giving
Donors with previous giving history who want to keep pledge amounts, gift types, and designations unchanged can complete their new pledge in as little as 3 mouse clicks after logging in.
Personalized Content Delivery
With integration to StratusLIVE for Fundraisers, the new Workplace Giving Portal can deliver content based on the nonprofit's personalization rules throughout the application. The rules, segments, and content options are virtually unlimited.
Multiple Giving Options
Full support is provided for all major types of giving including payroll deduct, paid time off, credit card, direct bill, checks, securities, and more.
Flexible Giving Wizard
The "Giving Wizard" walks donors through every step of the process with intuitive, easy-to-follow steps.
Visual Drag and Drop Designations
Modern sliders allow donors to allocate their gifts to various programs, causes, and charities. Multiple designations can be chosen and write-in designations can be allowed at the discretion of the organization.
Integrated Giving Plans and Step-Up support
The Portal provides enhanced support for giving plans, step-up programs, and advanced recognition levels to encourage donors to increase giving and make longer term commitments.
Giving History
When integrated to StratusLIVE for Fundraisers, nonprofits can provide donors with previous gift history. The Portal can be configured with suggested dollar or percentage increases.
Instant Acknowledgements
Donors immediately receive a "Thank You" page as well as a "Thank You" email, and the donor profile in StratusLIVE for Fundraisers is automatically updated.
For more information or to request a full demo, visit http://www.stratuslive.com.
About StratusLIVE, LLC
StratusLIVE, LLC is a leading provider of cloud-based fundraising and CRM solutions to nonprofit organizations.
StratusLIVE for Fundraisers is an enterprise-class Software-as-a-Service (SaaS) solution that provides comprehensive fundraising, constituent relationship management, financial processing for donations and pledges, distributions and payouts, campaign management, multichannel marketing, and advanced analytics. In addition, StratusLIVE for Fundraisers includes event and volunteer management, planned giving, data enrichment, and web-based portals for online gifts and workplace giving campaigns.
Architected as a true cloud-based solution, StratusLIVE software is mobile and social and is available anywhere, anytime, real-time through a browser, Microsoft Outlook®, and mobile devices. Leveraging the power of leading commercial platforms, including Microsoft Dynamics CRM®, results in a cost-effective, familiar, and easy to use relationship management solution for any nonprofit.
StratusLIVE is headquartered in Virginia Beach, VA, with multiple offices throughout the United States. For more information, please visit http://www.stratuslive.com.
Contact:
Chris Johnson
StratusLIVE
757-273-6324