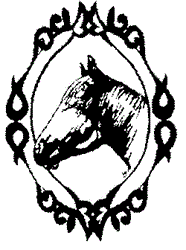 Valentines, Virginia (PRWEB) October 10, 2013
Cameo Fencing has been providing easy and affordable fencing solutions for horses, cattle, sheep and other livestock for more than 27 years. Since becoming a distributor for PasturePro, they now have the ability to provide a complete livestock fencing system. The combination of Cameo's monofilament fencing, electric line and Pasture Pro's advanced posts allows for an easy fence installation. Kellee from Texas claims, "It is truly the easiest fence to install."
Facts about PasturePro
*Tough and Durable
*Flexible
*Multiple Sizes and Colors
*Self Insulation
*Easy to Install
Facts about Cameo Fencing Monofilament Fencing
*It is safe, does not cut like barbed wire
*Affordable
*Easy to Install
*Neat in Appearance
*Lasts 10 - 15 years
*Little to No Maintenance
To learn more about Cameo Fencing, follow the link to total fence solutions.
Press Release submitted by Click Ready Marketing, an Atlanta SEO Company.