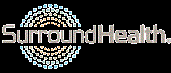 At HealthEd, we completely value our SurroundHealth membership and recognize the wealth of insights we gain from the front lines of healthcare. - Susan Collins, MS, RD, CHES
Clark, NJ (PRWEB) October 04, 2013
HealthEd, the Patient Engagement Company, a leader in healthcare solutions, captured a top prize at the MM&M Awards this week. SurroundHealth, their online learning community for healthcare professionals, claimed the gold for "Best Digital Initiative for Healthcare Professionals."
"At HealthEd, we completely value our SurroundHealth membership and recognize the wealth of insights we gain from the front lines of healthcare," said Susan Collins, MS, RD, CHES, SVP, Health Education, Research & Development. "Such an important audience in the healthcare space, these extenders provide a close-up view of patient care, their needs, and best practices," Collins added.
Organized by Medical Marketing & Media, a leader in healthcare marketing publications, the MM&M awards are among the most prestigious to earn—recognizing the best work and creativity in the healthcare marketing space. Winners across 24 categories were announced on October 3 at Cipriani in New York City.
The category, "Best Digital Initiative for Healthcare Professionals," recognizes excellence from any digital programs targeting healthcare professionals.
Since its launch in 2011, SurroundHealth has made vast improvements in acquiring and engaging their members, who include healthcare professionals across several disciplines including health educators, registered dietitians, nurse practitioners, registered nurses, and certified diabetes educators, among others. Following its first year, the learning community increased membership almost 400%. Focusing on providing a space where members find it "easy to learn, easy to earn, and easy to share" is the foundation for engagement on the free site.
Judges accolades included, "the best online community for an 'extended audience," and mentioned the effort was 'highly strategic," according to MM&M.
SurroundHealth was also recognized as a finalist earlier this year at the NJBIZ Healthcare Heroes Awards.
The MM&M Awards are held annually and winners are judged and selected by a panel of industry experts representing several disciplines and sectors of healthcare marketing and media.
About HealthEd
As the leaders in patient engagement for 25 years, HealthEd is committed to creating a healthier world. We foster better health and business results through innovative solutions that are rooted in education. So learning becomes doing. Our clients include pharmaceutical brands, medical device companies, and health plans. HealthEd also supports healthcare extenders with SurroundHealth, a free online learning community. To learn about working with us, contact Marissa Addalia at (908) 379-2018, follow us at http://www.twitter.com/healtheddigital, or visit http://www.HealthEd.com.
#