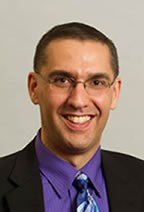 Clark, NJ (PRWEB) October 08, 2013
In honor of Health Literacy Month, SurroundHealth is moving beyond words to numbers. Healthcare professionals seeking guidance on the best ways to communicate quantitative information to patients can sign up for a complimentary webinar offered by SurroundHealth, an online learning community for health professionals.
Sponsored by HealthEd, the Patient Engagement Company, "Why Do We Give Patients Numbers? Making Health Data Make Sense," is taking place on October 15 from 1PM to 2PM eastern time. Registration is included with free membership to SurroundHealth.
Leading the event is Dr. Zikmund-Fisher of the University of Michigan, whose research and expertise focus on the effects of poor numeracy on health and medical decision making.
With patients facing numbers every day—reading electronic health records (EHRs), interpreting risk information, understanding nutrition labels, navigating through the health insurance exchange market place, and more—the topic is of extreme relevance to a broad audience of health professionals.
Attendees will learn:

Why information evaluability is what really matters
How best to communicate risk
How to convey numbers in a format and context that match patients' specific needs
Those interested can register by visiting: http://surroundhealth.net/Webinars/Numeracy/Default.aspx?Group=9&q=1
Having offered webinars for more than a year now, SurroundHealth has attracted hundreds of new members through free learning opportunities that offer continuing education credits for certain credentialed professionals. On SurroundHealth, members can access archived webinars encompassing a series of overarching topics, including health literacy, mobile health technology, and professional development in healthcare.
"Celebrating Health Literacy Month, we are happy to offer our members this learning opportunity to our members. We are excited to get insights from Dr. Zikmund-Fisher on health numeracy, and hope that attendees will find value in recognizing the importance of helping patients understand numbers for informed decision making," said Susan Collins, MS, RD, CHES, community leader of SurroundHealth.
About SurroundHealth
SurroundHealth is an online learning community for health extenders, health educators, and other professionals from diverse backgrounds. Our goal is to provide a venue for these professionals to stay informed and share the latest ideas, knowledge, news, and resources about education and learning approaches for health promotion and chronic disease management. The community is sponsored by HealthEd, the Patient Engagement Company.
#