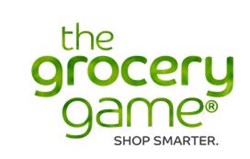 Los Angeles, CA (PRWEB) October 04, 2013
TheGroceryGame.com, the world's premier grocery savings site, announced the expansion of its widely used military personnel discount to all federal workers furloughed as a result of the U.S. Government shutdown, including their dependents.
The expansion of the Military Discount Program to affected Federal Workers will provide them with exclusive discounted access to The Grocery Game's lists of thousands of deals at grocery stores and drugstores throughout America. These list comprehensively match sales, including unadvertised sales, with coupon information.
After a four-week free trial, the military personnel and furloughed federal worker discount provides an all access savings pass to every store list in a given area for the next eight weeks for only $5. All access offers the fastest and easiest price comparisons among multiple stores, which could result in over $1,000 in grocery savings over the twelve weeks.
Teri Gault, Founder and CEO of TheGroceryGame.com, states, "We were delighted to help thousands with our military discount and especially now with commissaries closing. We wanted to do something for others who work for our government now being furloughed. Extending our military discount to them as well, will make their grocery bills instantly more manageable and help them through this stressful time."
Learn more about The Grocery Game's military personnel and furloughed federal worker discount.
About The Grocery Game
The Grocery Game was founded by Teri Gault, who turned her hobby of collecting coupons and matching them to grocery store sales into a passion. Teri shared her money saving ideas with family and friends who were impressed by her attention to detail and her ability to predict sales trends. The Grocery Game offers a system for and is also the largest source on the web for grocery coupons. The site also provides access to hundreds of printable coupons and digital coupons that can be sent to store loyalty cards. The Grocery Game offers savings as well as retailer and manufacturer coupons in all 50 states and internationally.