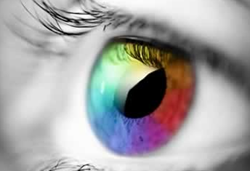 Our goal is to continually raise the bar for what is expected from a full service CRO.
costa mesa, CA (PRWEB) October 04, 2013
WCCT Global, a full service CRO with multiple clinical pharmacology units in Southern California announced today significant growth in the late phase clinical research space with the addition of late phase specialists to the business development team. WCCT Global has experienced significant expansion over the past 36 months and this late phase expansion of clinical research is another area of growth for the organization. Due to the specialized nature of late phase clinical research , WCCT Global wanted to assemble a team that has extensive knowledge and experience in this space and share our know-how with clients in order to make their study as successful as possible.
VP of Business Development, Talia Nikolao states, "Its an exciting time at WCCT Global. The expansion of our late phase clinical research team is a testament to the success of our organization across many therapeutic areas. Our goal is to continually raise the bar for what is expected from a full service CRO."
With the recent acquisitions of an ophthalmology and cosmetic research site and now the addition of late-phase clinical research specialists, sponsors have the opportunity to customize their study designs to best suit their needs.
WCCT Global is a multi-site, full service global contract research organization (CRO) of outsourced early drug development and late phase services to the pharmaceutical, biotechnology and medical device industries. The WCCT Global vision, "With compassion for people, we strive for tomorrow's therapies to be available today" truly exemplifies the focus and reason for our cutting edge work both in our clinics and throughout our operations. As a drug development partner, WCCT Global collaborates with domestic and foreign innovator companies who need regulatory, program management, data management and strategic consulting support, with an emphasis on overseeing and executing trials in special disease populations, pediatric populations, ethno-bridging, and cardiac safety. WCCT has extensive experience with healthy volunteer studies including First-in-Human (FIH), as well as specific therapeutic expertise in Allergy, Asthma, HCV, Ophthalmology, Oncology, Renal, and Vaccines.
If you are interested in learning more about how WCCT Global can assist your next clinical trial, click here.