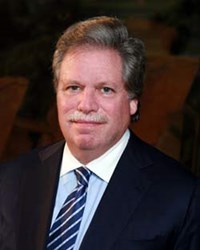 Los Angeles, California (PRWEB) October 05, 2013
Elliott Broidy has further built on the growing success of 'Sugar' in helping arrange a pivotal screening for the film in Vancouver. The film will be shown during Homelessness Action Week, which runs from October 13th to October 19th in the prominent Canadian city. Reel Causes, a cinematic society based in Vancouver, helped secure the showing. Elliott Broidy served as an executive producer of the film.
The 'Sugar' team continues to raise awareness of the small budget movie through grassroots efforts and timely partnerships. Homelessness Action Week features a week of planned stories from the Streetohome Foundation, along with various events that bring forth homeless issues in the British Columbia city grappling with a rising street population.
While homeless youth comprise the fastest growing segment of the homeless population, there is little data and relatively little awareness of their plight, according to an article from research site Prezi. Vancouver's international profile coupled with the notoriety of Homelessness Action Week will draw needed attention to the under served issue. In commenting on the achievement of scoring the Vancouver screening, Elliott Broidy noted that homelessness is a global issue that should be spotlighted.
Despite a limited budget, 'Sugar' has received critical acclaim and growing popularity in advance of nationwide release in November. The movie's production team has leveraged social media marketing and select film screenings to raise awareness of youth homelessness as a pressing issue. Successes have thus far included an exclusive screening before Congress in June and raising money to feed homeless youth through Indiegogo, an online funding platform.
'Sugar' is based on the experiences of Director Rotimi Rainwater, who lived on the streets of Orlando for nearly a year after serving in the United States Navy. Rainwater noted that the authenticity of the film coupled with the industry connections of Film Financier Elliott Broidy have been invaluable to the movie's success.
Reel Causes was founded in 2010 on the premise of supporting films that enable positive change on a local and global basis, according to the non-profit society's website. The organization is solely operated by volunteers.
To learn more about 'Sugar', please visit: https://www.facebook.com/TheSugarFilm
For information about Reel Causes, please visit: http://reelcauses.org/