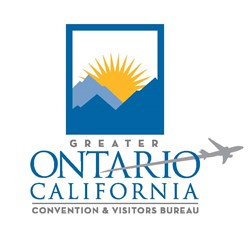 I like to call the site our one-stop shopping option.
Ontario, CA (PRWEB) October 03, 2013
Visitors and meeting planners interested in Southern California now have access to an unprecedented source of options and ideas with the official unveiling of a new website, http://www.DiscoverOntarioCalifornia.org, the Greater Ontario Convention and Visitors Bureau announced today.
The site is not only beautiful, but highly functional. Dynamic photos, illustrations and content reflect the rich diversity and multiple meeting, entertainment, dining and lodging options available in Southern California's Greater Ontario region. Frustration-free navigation, responsive design, booking capabilities and simple search options make it engaging and user-friendly for PC and mobile users alike. To view a video introduction to the site, visit http://goo.gl/EizJsa.
"I like to call the site our one-stop shopping option," said Michael Krouse, President and CEO of the Greater Ontario Convention and Visitors Bureau. "One look, and you'll find every reason why a visitor or meeting planner would want to meet, explore and connect in Greater Ontario."
The master site integrates three websites in one: http://www.discoverontariocalifornia.org and http://www.discoverranchocucamonga.org contain information on their respective cities, and http://www.ontariocc.org is dedicated to information on the Ontario Convention Center. All sites reflect a responsive design with touch-screen capabilities. There are no separate sites for mobile. Instead, the website is adaptable to a variety of devices and coded for prime Search Engine Optimization for high visibility in virtual markets.
A calendar section contains constant updates of events, shows, and special attractions searchable within 25 miles of Greater Ontario, encompassing the regions of Los Angeles, Orange, San Bernardino and Riverside counties. Users can automatically add events to their calendar or in many instances, purchase tickets at the click of a button.
Meeting professionals can browse a variety of options for event space, functionality and lodging needs. They can submit their RFPs online in an easy-to-use format to compare various options.
Travelers can book a hotel room, browse sample itineraries, search for things to do and places to see based on their interests, and learn more about the colorful history and cultural diversity of our region.
Updated content will promote the site organically and add to the already comprehensive library of facts and articles on everything the region has to offer.
"The best thing about it all is that the website is completely measurable," Krouse said. "We'll be able to use it as a marketing tool not only to broadcast our message, but to perform the market analysis necessary to make sure that messaging stays on track."
About the Greater Ontario Convention and Visitors Bureau
The Greater Ontario Convention and Visitors Bureau provides groups and meeting professionals with an unbiased, comprehensive resource when booking a tour, convention, meeting or event within the cities of Ontario and Rancho Cucamonga, Calif. Ideal for both leisure and business travel, the region boasts scenic mountains, deserts, vineyards and metropolitan areas that are both historic and cosmopolitan in character. For meeting needs of all sizes – from a conference room to a citywide convention utilizing the Ontario Convention Center – or for a special exposition or sporting event, the Greater Ontario Convention and Visitors Bureau will provide the necessary destination support tools to execute a successful experience.