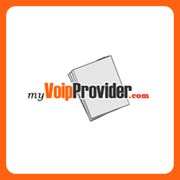 Hosted PBX and VoIP phone systems are perfect for small businesses because they costs less money than landlines while offering better features.
Houston, TX (PRWEB) October 06, 2013
Larger businesses typically manage their phone systems with expensive Private Branch Exchanges (PBX), but new Internet technology and Hosted PBX makes these tools remotely available at an affordable rate. This is possible through Voice over Internet Protocol (VoIP) calling systems, which allow users to make and route calls over the Internet instead of traditional phone lines. Not only do Hosted PBX providers give small businesses access to a big business toolbox, but they'll also be paying far less on their phone bills.
In fact, small businesses can reduce their phone bills by anywhere between 50% and 80% just by switching to a VoIP provider. A PBX system coordinates inbound calls and directs them towards the appropriate extensions, but an in-house PBX server generally costs thousands of dollars to purchase (and another several thousand a year to maintain). Why not pay under $25 a month to have remote access to a PBX server, without having to deal with a dedicated IT staff? The choice is obvious.
Of course, not every business VoIP provider offers hosted PBX services, or even good rates on their service. That's why http://myvoipprovider.com is here to help. Their VoIP experts have tracked down the 5 best hosted PBX providers based on several metrics, including price, quality, customer support, and convenience. Check out the providers below, and see what VoIP and hosted PBX has to offer.
1. Phone Power
Bring the power of big business into a small business setting with PhonePower. PhonePower gives businesses a hosted PBX server for as little as $17.99 per month. Best of all, even their most basic PBX plan comes with Unlimited calling throughout the US & Canada.
2. Jive
Jive Communications serves businesses of all sizes, and offers competitive rates to small businesses for hosted PBX systems. Since their PBX servers are cloud-based, Jive can boast an extremely reliable network. Instead of waiting hours for the "phone guy" to fix the system and losing business, Jive simply switches over to another working server at another location. The change is instant, and most businesses will never even notice that there was ever any downtime.
3. RingCentral
RingCentral has some of the most convenient hosted PBX networks out there. Traditional IP-PBX servers require technical expertise whenever any changes must be made, or even if someone wants to move their phone to another desk. RingCentral instead lets users make changes through an online web portal, where they simply log in and click on the changes they want to make. Extensions are added or removed immediately, allowing for ultimate scalability.
4. 8x8
8x8 supports enterprise-level fortune 500 calling features at a price that small businesses can afford. They're also an excellent fit for small businesses comprised of only a few people working together remotely, since their hosted PBX services can all be linked into the same internal calling network. Even if co-workers are hundreds of miles apart, they can call one another for free as if they were in the same office.
5. Vocalocity
Don't want to pay for any new equipment? Since traditional telephones don't work with VoIP, other companies will try to sell IP phones configured for Internet calls, or an adapter to convert phone signals into Internet-friendly data. Vocalocity breaks the mold by including IP phones absolutely free with their hosted PBX services.
Hosted PBX and VoIP phone systems are perfect for small businesses because they costs less money than landlines while offering better features. While landlines will charge extra for every feature they can, VoIP almost always includes them free of charge. A hosted PBX gives businesses all of the benefits of having a big business phone system, without any of the headache associated with owning one. Make the switch today, and learn more at http://myvoipprovider.com.