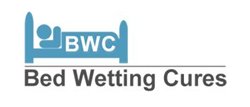 Understanding bedwetting is the best hope for seeing dry nights in your child's future.
(PRWEB) October 05, 2013
Understanding bedwetting is the best hope for seeing dry nights in your child's future. For parents, it's easy to get frustrated with a child's bedwetting, particularly after the child reaches a certain age.
Bedwetting alarms are one way to deal with the problem, but how can the reviews of these products be trusted? Now, a website specializing in helping wage the war against bedwetting has released its own independent bedwetting alarm reviews.
"When searching for the best products, trustworthy and unbiased bedwetting alarm reviews are crucial when it comes choosing which version is best for a loved one," said BedWettingCures.com spokesperson Phil Jennings. "There are so many fabricated and disingenuous product reviews on the web, but visitors can trust that our experts have carefully examined and tested the vast array of products available on the market today."
According to Jennings, the site takes a look at various types of bedwetting alarms, including wearable, wireless, and bell and pad alarms. The site also looks at other types of enuresis treatment options, including bedwetting pants, bedwetting diapers, vibrating watches, disposable bed pads and waterproof sheets.
"There are dozens of ways to treat bedwetting and some methods may work incredibly well for some and not at all for others," said Jennings. "That's why we have taken the time to carefully review all the options that are available so that parents can make the most informed and educated decision possible."
BedWettingCures.com also offers support options for parents and children struggling with the issue. The site also offers bedwetting advice and stories.
"It is critically important for children and parents to remember that they are not alone when it comes to the issue of bed wetting," said Jennings. "Enuresis is an extremely common problem in both the United States and the rest of the world. There's no embarrassment or shame in looking for help."
For comprehensive and trustworthy bedwetting alarm reviews, or for bedwetting support, solutions or advice, please visit BedWettingCures.com.