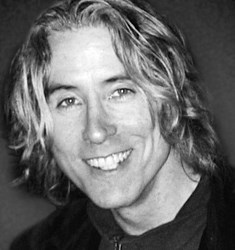 Los Angeles, CA (PRWEB) October 03, 2013
Founder and CEO of Infuse Creative, LLC, Gregory Markel, an SEO pioneer who leads Digital Marketing, Reputation & Security Agency Infuse Creative, spoke about digital brand reputation and related monitoring tools to conference seminar attendees at the 'WeFirst Branding Seminar' at the W Hotel, Los Angeles, last Tuesday.
Gregory was one of several featured speakers at the two day seminar which also included; Simon Mainwaring, WeFirst author and seminar founder, Tom LaForge, Global Director, Human & Cultural Insights at the Coca-Cola Company, Aaron Sherinian, Vice President, Communications and Public Relations for the United Nations Foundation, Mary Nickerson, National Manager, Advanced Technology Vehicle Marketing for Toyota Motor Sales, U.S.A., Inc., Tracy Underwood, National Manager, Corporate Contributions for Toyota Motor Sales, U.S.A, Inc., Jim Hanna, Director of Environmental Impact at Starbucks Coffee Company, Paul Young, Director of Digital at charity: water, Freddie Ravel, CEO & Founder of the Business Harmonics Group, and Chris Miglino, CEO & Co-Founder at Social Reality
Gregory joined 'WeFirst' best-selling author and conference seminar organizer Simon Mainwaring on stage for Q&A to educate the attendees on the topic of digital brand monitoring and management; it's purpose, methodology, popular platforms and tools, and additionally, debuted Infuse Creative's own, proprietary, digital monitoring solution, 'icNOW.'
About Gregory Markel and Infuse Creative: http://www.infusecreative.com
Infuse Creative, founded by Gregory Markel, referred to as 'one of the pioneers of SEO,' has provided search engine optimization, social media, mobile, TV advertising, reputation management, security, and digital marketing services and technology to an extremely diverse range of clients comprised of politicians, celebrities, well known executives, governments, corporations and others for the last 15 years including notable names such as; Sony, Universal, Roadside Attractions, Mazda, Disney, Gibson Musical Instruments, New Line Cinema, Warner Bros., Participant Media, Pacificare, The BBC, Ed Hardy, Led Zeppelin, Lord of the Rings, CBS, FOX, The National Geographic Channel, Transcendental Meditation, The State of California, Reality
Executives International, and many more. Follow on Twitter: ‪http://twitter.com/infusecreative
About 'Business Rockstars'
About the WeFirst Branding Seminar: http://www.wefirstbranding.com/seminar/program/
This two-day seminar is a hands-on training session during which you work through a 2013 Social Branding Blueprint to resolve a critical branding issue specific to your business ensuring you get tangible value out of the event. Simon Mainwaring is a world-class branding consultant, a New York Times bestselling author, an influential blogger and international keynote speaker. He is an Advisory Board member of Sustainable Brands, the Center for Public Diplomacy at the USC Annenberg School, the Transformational Leadership Council and a Fellow of the Royal Society of Arts in London, as well as a contributor to Fast Company, Huffington Post, Mashable, GOOD and Forbes. His bestseller, We First, was named Best Marketing Book of 2011 by strategy+business, an Amazon Top Ten Business book and has been translated into Russian, Chinese, Mandarin and Korean. Prior to We First, he was an award-winning Nike creative at Wieden & Kennedy and worldwide creative director on Motorola at Ogilvy.