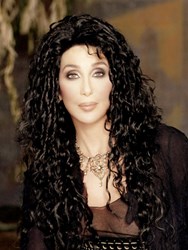 New York, NY (PRWEB) October 04, 2013
Cheap Concert Tickets announces that tickets for select cities will go onsale Friday, October 4th for Cher's 2014 tour. Longtime Cher fans who witnessed her perform in her Farewell Tour between 2002-2005 thought they would be seeing her perform live for the final time. That is not the case as the singer, actress and entertainer extraordinaire will be touring again in 2014. The 49 city event is called the "Dressed to Kill" tour and will allow her fans – young and old – to see the musical legend on stage one more time.
Cher got her start in the music business with her then-husband, Sonny Bono. The duo became instant pop culture icons in the 1960s, especially after the release of two of their most popular songs, "Baby Don't Go" and "I Got You Babe." The duo got their start by being the backup singers for Phil Spector, but quickly came out from the shadows to become entertainment superstars. The duo then got into television with The Sonny & Cher Show and The Sonny & Cher Comedy Hour.
The couple divorced in 1975 and Cher, already having released solo albums before the divorce, continued to put out albums. Her first album post-Sonny flopped, as did several other albums she released, but with the release of "Take Me Home," "Heart of Stone" and "Believe," Cher continued to gain popularity as a solo star through the decades.
To date, Cher has been a part of 25 studio albums, including her most recent release, "Closer to the Truth," which was released on September 24th and reached as high as the third spot on the Billboard Top 200 albums chart. The initial announcement regarding the tour may have helped promote album sales as it came just a day before the album was set to be released.
The 49 city tour will go all around North America and will feature stops in some of the most popular arenas on the continent including the American Airlines Arena in Dallas, Texas; TD Garden in Boston, Massachusetts; Phillips Arena in Atlanta, Georgia; MGM Grand Garden Arena in Las Vegas, Nevada; and the Staples Center in Los Angeles, California. The tour will kick off in Phoenix at the US Airways Center in March and is scheduled to run through July where she will perform in San Diego at the Valley View Casino Center.
When fans head to their local arena to see Cher perform on what could the 67-year-old's final tour, they will have a chance to hear all of their favorite songs. Cher has been a part of nearly 100 released singles in her career, so the chances of hearing one of these well-known songs are great. Tickets for the "Dressed to Kill Tour" will go on sale to the general public on October 4 in select cities.
About CheapConcertTickets.me:
CheapConcertTickets.me delivers tickets to sold out concerts and events worldwide when no one else can, and they do so at discounted prices. As a member of TicketNetworkDirect, they can guarantee the delivery of Cher concert tickets along with NASCAR, NBA, NFL, and NHL tickets. With CheapConcertTickets.me customer service is a priority, for more information email support(at)cheapconcerttickets(dot)me.