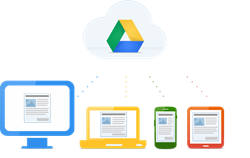 British Telecom, Best Buy and Dow Chemical have found that teleworkers are 35-40% more productive [than their in-office counterparts].
UK - (PRWEB UK) 4 October 2013
London: Everyone, from tech start ups to the federal government, is embracing the flexibility and cost savings of working remotely. With advancements in technology and cloud computing making it possible for people to work more effectively from remote locations or on the move, why would employees want to spend time commuting to a location less convenient? What's more, why would employers want to tie up capital in buildings that may not be able to meet the requirements of the modern workforce?
Organisations are already getting 'fit for purpose' with the adoption of cloud computing solutions allowing remote teams to stay connected and engaged. This also applies to external relationships (customers, contractors, stakeholders) who are experiencing a change in the traditional face-to-face meeting style with the uptake and maturity of video conferencing solutions.
The perceived benefits of remote working has led to a growing trend for flexible working. According to the 2013 Regus Global Business Survey, almost 50 percent of workers across the globe work remotely for half their working week. The report also predicts that by 2015, the world's mobile worker population will reach 1.3 billion, representing 37.2 percent of the total global workforce.
AppsCare®, Google's Premier Enterprise Partner, has compiled the top 6 perceived benefits of remote working to both employees and employers from extensive research conducted around the globe:
Increased productivity - studies show that those employees working remotely, away from the distractions of the office environment, can increase their productivity considerably. British Telecom, Best Buy and Dow Chemical have found that teleworkers are 35-40% more productive and other research suggests that employees spend 60% of the commuting time they save performing work for the company.
Widen the candidate pool - by taking location out of the equation you widen the pool of potential candidates who can be considered for roles, which is particularly beneficial for roles where skills are in short supply. This is also beneficial to organisations who often compete for talent within their industry as it can make a business more attractive to potential candidates.
Improved work-life balance - remote working provides more opportunity to spend time with children and spouses, and due to increased productivity employees may be able to shorten the number of hours in their working day. Global Workplace Analytics found that two thirds of people want to work from home, 36 percent would choose it over a pay raise and 80 percent see it as a job perk.
Reduce costs - with less employees in the office, enterprise can streamline their office space, encourage hot-desking and if necessary downgrade to cheaper office buildings. IBM slashed real estate costs by $50 million by introducing its remote working policy. Remote working also reduces attrition; losing a value employee can cost an employer $10,000 - $30,000.
Reduced stress levels - employees surveyed note that working in a calmer environment reduces their overall stress levels as they feel more comfortable and in control when in their own surroundings. 88 percent of small businesses in North America believe working remotely improves quality of life.
Reduces commuting costs - A survey noted in a recent Forbes article listed 'save on gas' as the number two benefit suggested by employees. Reducing commuting puts £3,800* in employees pockets, effectively increasing their take home pay.
*Average annual rail cost for commuting into London, National Rail 2013.
About AppsCare®
AppsCare®, powered by Netpremacy Global Services is a world leader in cloud services provisions, supporting over 2500 customers in 33 countries. AppsCare® comprise 10+ years experience deploying technical solutions for organisations of all sizes and geographies utilising their GStall delivery methodology and AppsCare® support programmes. AppsCare's engineers were some of the first to achieve both Google Apps Certified Deployment Specialist (GACDS) and Cisco IronPort Certified Security Specialist (CICSS) accreditations, providing unrivalled expertise in their customer care teams.
Follow @AppsCare | Follow @Netpremacy