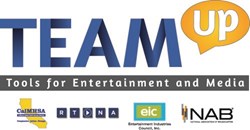 Los Angeles, CA (PRWEB) October 04, 2013
As journalists covering the incident on Capitol Hill in Washington DC today work to uncover the personal details of the woman involved, accurate reporting on whether there is a mental health component to the story will be critical to avoid potentially stigmatizing coverage. Avoid reporting that the individual has a history of mental health issues without confirmation of a diagnosis by a credible source with access to that information. Speculation that links mental illness with violent incidents before all the facts are known can perpetuate stereotypes that may not be accurate in this instance.
The Entertainment Industries Council's TEAM Up (Tools for Entertainment and Media) initiative offers tools for journalists and others reporting on stories that touch on mental health issues, including a Mental Health Reporting Style Guide with entries on mental health, sourcing, relevance, suicide and specific mental illnesses. A media toolkit includes tips on interviewing people living with mental illness, story ideas and sample news stories. The style guide and toolkit in English and Spanish are downloadable online.
The new "Mental Illness" entry in the Associated Press Stylebook reinforces the TEAM Up recommendations: "When used, identify the source for the diagnosis. Seek firsthand knowledge; ask how the source knows. Don't rely on hearsay or speculate on a diagnosis. Specify the time frame for the diagnosis and ask about treatment. A person's condition can change over time, so a diagnosis of mental illness might not apply anymore. Avoid anonymous sources. On-the-record sources can be family members, mental health professionals, medical authorities, law enforcement officials and court records. Be sure they have accurate information to make the diagnosis. Provide examples of symptoms."
Visit http://www.eiconline.org/teamup to learn more about the TEAM Up initiative and download vital resources for accurate mental health coverage. Follow @MediaTEAMUp for daily highlights of accurate mental health news coverage, the latest in California mental health news and resources that provide guidance for responsible coverage. TEAM Up, funded by California's Mental Health Services Act (Proposition 63), is one of the Prevention and Early Intervention projects administered by the California Mental Health Services Authority and headed up by EIC. TEAM Up's media partners include the National Association of Broadcasters and the Radio Television Digital News Association.
About the Entertainment Industries Council (EIC)
EIC is a non-profit organization founded in 1983 by leaders within the entertainment industry to bring the power and influence of the industry to communicate about health and social issues. The organization is considered to be the chief pioneer of entertainment and journalism outreach and a premiere success story in the field of entertainment education. This mission relies on providing resource information to the creative community and culminates in recognition of the industry through the national television special PRISM Showcase which addresses accurate portrayals of substance use issues and mental health concerns. The organization also produces the S.E.T Awards, honoring positive and non-stereotypical portrayals of science, engineering and technology.
For a complete list of health and social issues addressed by EIC and local projects please visit First Draft and EIC's website. EIC's website is http://www.eiconline.org. The PRISM Awards website is http://www.prismawards.com.
About the California Mental Health Services Authority (CalMHSA)
A portion of the Entertainment Industries Council's mental health programming is funded by the voter‐approved Mental Health Services Act (Proposition 63). It is one of several Prevention and Early Intervention initiatives implemented by CalMHSA, an organization of county governments working to improve mental health outcomes for individuals, families and communities. For more information, visit http://www.calmhsa.org.
###