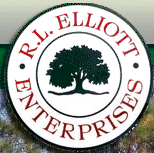 We are committed to providing an excellent service to both residential and commercial clients, and no job is too big or small for us
(PRWEB) October 05, 2013
Richmond, VA: R.L. Elliott Enterprises, a full service specialist in tree maintenance, is getting its residential and business customers prepared for fall by offering free quotes for tree pruning. The tree expert recommends that households and companies get their trees pruned early on, and has made this easier by enabling customers to get a fast, free quote for the work that they require.
Homes and businesses looking for a tree service in Richmond of VA can contact the company by phone of via its website in order to benefit from a complimentary quote and to arrange to have the necessary work carried out. The company provides expert and highly trained staff to carry out all services, enabling customers to benefit from professional workmanship.
Serving customers in the Richmond and surrounding areas, R.L. Elliott Enterprises offers a variety of services to help maintain grounds at residential and business properties. This includes tree pruning and trimming, tree removals, dealing with large or dangerous trees, stump removals, and snow removals. Complimentary quotes for the work required can be obtained online or by phone, with an expert assessing the details of the work required or arranging an onsite evaluation.
An official from R.L. Elliott Enterprises said: "We are committed to providing an excellent service to both residential and commercial clients, and no job is too big or small for us. We offer a full suite of services, and this also includes emergency services. With our expertise and skill in this area, we are able to work quickly and efficiently to get the job done. Our complimentary quotes service means that customers can quickly determine how much the work will cost."
In order to get an idea of what past customers think of the service and quality from R.L. Elliott Enterprises, potential customers can also access a variety of testimonials on the company website.
To find out more, please visit http://www.elliotttreeservice.com/
About R.L. Elliott Enterprises
R.L. Elliott Enterprises is a full service tree specialist, offering a range of services to businesses and residents in and around Richmond, VA.
Contact information
R.L. Elliott Enterprises
Richmond, VA 23228
USA
Phone number: 804-559- (8733)