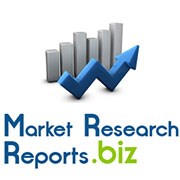 (PRWEB) October 04, 2013
This report is the result of SDI's extensive market and company research covering the global military aircraft industry. It provides detailed analysis of both historic and forecast global industry values, factors influencing demand, the challenges faced by industry participants, analysis of the leading companies in the industry, and key news.
To check out the complete table of contents, visit: http://www.marketresearchreports.biz/analysis-details/the-global-military-fixed-wing-aircraft-market-2013-2023.
Introduction and Landscape
Why was the report written?
"The Global Military Aircraft Market 2013-2023" offers the reader detailed analysis of the global military aircraft market over the next ten years, alongside potential market opportunities to enter the industry, using detailed market size forecasts.
What are the key drivers behind recent market changes?
Many countries are expected to replace their aging military aircraft fleet during the forecast period. The wars in Afghanistan and Iraq have meant that the US, which is the biggest market for military aircraft and other allied countries in Europe, Asia-Pacific, Latin America and the Middle East, need to replace their aircraft which have been in continuous use over the last decade. Moreover, the global threat posed by countries such as Iran, North Korea and recently Syria means that nations have to be adequately prepared militarily in the event of a hostile attack. The US military has undertaken a significant investment plan to phase out its old fleet of military aircraft and replace them with more technologically advanced planes. Examples of US modernization initiatives include the Joint Strike Fighter program which involves the production of over 2400 F-35 aircraft at a cost of over US$392 billion, the production of 79 C-130J transport aircraft to replace its C-130E and C-130H models and 33 EA-18G Growler multi-role aircraft to replace the older Navy and Marine Corps equipment. Moreover, France is also procuring 50 A-400M transport aircraft to replace its fleet of Hercules and Transall military transporters as well as A330 multi-role tankers to replace KC-135 tankers, A340 and A310 transports.
Click Here To Download Detail Report: http://www.marketresearchreports.biz/sample/sample/174228.
What makes this report unique and essential to read?
"The Global Military Aircraft Market 2013-2023" provides detailed analysis of the current
industry size and growth expectations from 2013 to 2023, including highlights of key growth stimulators. It also benchmarks the industry against key global markets and provides detailed understanding of emerging opportunities in specific areas.
Key Features and Benefits

The report provides detailed analysis of the market for military aircraft during 2013-2023, including the factors that influence why countries are investing or cutting expenditure on military aircraft. It provides detailed expectations of growth rates and projected total expenditure.
A significant number of countries are investing in the development of their domestic military aircraft industries by establishing strategic alliances and technology transfer agreements with global military aircraft manufacturers. In addition to improving the indigenous capabilities of a domestic defense firm, this provides the foreign original equipment manufacturer (OEM) with an opportunity to cater to a new market. Furthermore, some European countries that are still suffering from the effects of a recession, including France, Germany, Italy, and the UK, are undertaking joint research and development projects to reduce the per-unit costs of an aircraft. Additionally, partnerships between countries that possess an advance defense industrial base, such as the UK and France, aid the mutual sharing of advanced technology.
To buy the copy of this report, visit: http://www.marketresearchreports.biz/analysis/174228.
Key Market Issues
Traditionally, North America and Europe accounted for around 80% of global defense spending. However, the global economic downturn, US economic crisis, and European debt crisis are expected to negatively impact the defense spending and lead to defense budget cuts. As a consequence, the allocation for military aircraft is not expected to grow significantly during the forecast period owing to financial constraints faced by most of the leading defense spenders. For example, the US, the largest defense spender, announced defense budget cuts of US$178 billion between 2011 and 2015. As a result, the US government cancelled its C-17 transport aircraft project in 2010, which resulted in an estimated US$3 billion savings. In January 2011, the German government decided to cut orders for A400M military transport aircraft from 60 to 53 aircraft and is also planning to sell 13 aircraft to foreign customers.
Aircraft such as the F-35 and F-22 require large amounts of on-board electrical power. Power demand has been rising sharply, especially for military platforms. Associated with this trend is an increased need for efficient power conversion and distribution, and thermal management systems. High power electrical systems on aircraft flying at high-speed and high altitude present unique thermal challenges both at the application and system level. Although electrical systems are highly efficient, the magnitude of on-board power demand and unique design aspects of on-board aviation systems lead to considerable thermal management challenges. Even if a 1 MW system were to be up to 95% efficient, a total of 50 kW of heat has to be removed without exceeding acceptable junction temperatures. This poses significant challenges to the thermal management system, as it has to remove the total capacity of waste heat with minimal temperature rise at a minimum of weight and volume.
Latest Reports:
Enterprise Video Market - Global Industry Analysis, Size, Share, Growth, Trends and Forecast, 2013 - 2019: http://www.marketresearchreports.biz/analysis-details/enterprise-video-market-global-industry-analysis-size-share-growth-trends-and-forecast-2013-2019
The rapid globalization has increased the need for effective communication systems. Companies have been experiencing an escalating need of video interfaces for communication purposes, owing to its ability to increase outreach and productivity. Thus, enterprise video services are used on a large extent in these areas. The market is segmented on the basis of hardware, such as video recording and storage devices, video casting devices, video management and control and video distribution. On the basis of software the market is classified as, video content management, video analytics software, video security software, video collaboration software, video asset management and video encoding and decoding software.
Increasing BYOD culture and adoption of cloud technologies are the key driving forces for this market. Moreover, with the introduction of newer technologies, there has been innovation in advanced video platforms. Moreover, enterprise video service helps reduce overall capital expenditure and improves flexibility in remote conditions. As a result, enterprise video market is expected to grow rapidly over the forecast period.
Click Here To Download Detail Report: http://www.marketresearchreports.biz/sample/toc/175716.
Similarly, on the basis of services market is segmented as consulting, system integration, managed services and other services. Further, the market is also segmented on the basis of delivery modes, such as web conferencing, video streaming, webcasting and video conferencing. Moreover, the enterprise video market is classified into different industry verticals which include banking and financial services (BFSI), academia and government, consumer goods and retail, media and entertainment, healthcare, manufacturing, transportation and logistics, and telecom and IT. The market is further segmented on the basis of applications, such as corporate communication, knowledge sharing and management and learning and development among others.
Gonorrhea Diagnostic Market - Global Industry Analysis, Size, Share, Growth, Trends and Forecast, 2013 - 2019: http://www.marketresearchreports.biz/analysis-details/gonorrhea-diagnostic-market-global-industry-analysis-size-share-growth-trends-and-forecast-2013-2019
Gonorrhea is a contagious sexually transmitted disease caused by the bacterium Neisseria gonorrhoeae. The disease can also pass on to a new born through infected mother during parturition. This disease can affect both men and women. The bacterium grows in warm and moist areas of uterus, reproductive tract, fallopian tubes and urethra. In addition, the bacterium can also grow in the throat, mouth and anus. According to Center for Disease Control (CDC), in 2010 the total number of people suffering from gonorrhea was estimated to be around 3 lacs in the U.S.
Diagnostic tests for gonorrhea include diagnostic imaging, flow cytometry, gel microdroplets, chromatography, artificial intelligence, liposomes, Differential Light Scattering (DLS), molecular diagnostics and monoclonal antibodies test. Amongst these tests, molecular diagnostic is most preferred test. Molecular test include Nucleic Acid Amplification Tests (NAAT) which is highly sensitive test for urine and swab test. It is FDA approved for the diagnosis of gonorrhea.
Click Here To Download Detail Report: http://www.marketresearchreports.biz/sample/toc/174479.
Change in lifestyle has resulted in multiple sex and sex partner. It has been observed that three out of five people suffer from chlamydia every year and it is expected to rise drastically. It has been reported that in 2011, gonorrhea increased by 61% globally. This severe growth of gonorrhea patients worldwide would augment the growth of this market. Gonorrhea increases the risk of HIV infection and this is raising serious concern amongst governments of various nations. According to CDC, Federal Domestic Assistance grants a project under section 318c. This project aimed for the development and implementation of prevention and control program for this disease. This increasing concern of government would trigger the growth of this market. In addition, rise in disposable income of population would also increase the growth of this market.
About Us
MarketResearchReports.Biz is the most comprehensive collection of market research reports. MarketResearchReports.Biz services are specially designed to save time and money for our clients. We are a one stop solution for all your research needs, our main offerings are syndicated research reports, custom research, subscription access and consulting services. We serve all sizes and types of companies spanning across various industries.
Contact
M/s Sheela
90 Sate Street, Suite 700
Albany, NY 12207
Tel: +1-518-618-1030
USA – Canada Toll Free: 866-997-4948
Website: http://www.marketresearchreports.biz/
Blog: http://mrrfocuseconomics.blogspot.com/