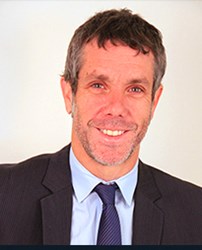 (PRWEB) October 04, 2013
In a recent turn of events, automakers Nissan and Mazda have announced separate recalls, impacting nearly 260,000 cars.
Automaker Mazda warned that up to 98,000 Mazda6 sedan doors could open while the cars are in motion.
Automaker Nissan said two if it's Infiniti model cars could stall while in motion. Justin Farar mentioned, "This is a frightening, and above all, dangerous problem. Car owners may have gotten into a car accident, without realizing it wasn't their fault – it was the cars." The M35 and M45 sedans of models years 2006 to 2010, (over 161,000 cars), could have been impacted by this defect. In these cars, it's suspected that the accelerator pedal sensor deteriorated over time. At some point, deterioration of the pedal sensor causes it to send incorrect signals to the engine. This may cause it to stall while the vehicle comes to a stop or is idling.
Justin Farar, of Farar & Lewis LLP, weighed in, "Due to the nature of the defect, it might be possible accidents may have occurred, but the cause was masked by other things happening in the environment. Now that the defect has been recognized by the automakers, more and more consumers may replay the car accident scenario in their heads, and realize it was the cars fault(the accelerator)."
Iustin Farar mentioned, "Anyone who suspects they may have been in an accident as a result of this defect should seek the counsel of a personal injury lawyer. You may be eligible for compensation for accidents that may not have been your fault."
Consumers interested in learning more about auto vehicle accidents can visit the website of Farar & Lewis LLP, or by visiting the government's website, setup for information about vehicle recalls.
About Farar & Lewis LLP
Farar & Lewis LLP is a Los Angeles personal injury law firm, dedicated to helping victims obtain financial compensation for their injuries. With millions recovered, Farar & Lewis LLP have handled some of the largest automobile and personal injury accidents. Recognized as a leading personal injury law firm – Farar & Lewis LLP hold an impressive amount of awards: Million Dollar Advocates Forum, TOP Rated Lawyers, and SUPER Lawyers.
Farar & Lewis, LLP does not represent any parties in the above-referenced case. Justin Farar and Farar & Lewis, LLP are merely expressing an opinion as to the above-referenced case.
Source: http://money.cnn.com/2013/09/29/autos/nissan-mazda-recalls/index.html