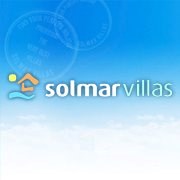 Until Thursday, October 31st, holidaymakers will be able to enjoy a £50 weekly discount on luxurious Lefkas, Meganissi and Kefalonia villa holidays.
(PRWEB UK) 7 October 2013
Villa holiday provider Solmar Villas has added 17 new villas to its portfolio of Grecian holiday accommodation, and is offering customers great deals on Greek holidays to celebrate.
Until Thursday, October 31st, holidaymakers will be able to enjoy a £50 weekly discount on luxurious Lefkas, Meganissi and Kefalonia villa holidays.
To take advantage of the special introductory offer, customers must enter the voucher code GRC14 when they order a holiday online with Solmar.
Of the new Solmar villas in Greece, there are six villas in Kefalonia, three in Meganissi and nine in Lefkas, all beautiful islands with photogenic beaches. All villas are within easy access of shops and restaurants, and come with private pools.
Solmar Villas' managing director Julie Blake said: "We're really proud of our new villas in Meganissi, Kefalonia and Lefkas, and want our customers to experience them to the fullest.
"So to make sure you get a great holiday with spending money left over, we're cutting prices on our new Greek villas by a massive £50 per week.
"But whether you choose to spend the cash you've saved on great nights out or beachside relaxation, the money off is the icing on the cake of what is sure to be an excellent getaway.
"It's first come, first serve, though – so make sure you book early to avoid disappointment."
On the island of Lefkas, in the town of Lefkas itself, are the villas Levante, Maistro, Ostria and Sirocco. These are located in close vicinity to one another, and within walking distance of the local beach.
In Vasiliki, on the south side of the island, Solmar can now offer the villas Kerithra and Melissi. These one-bedroom villas boast romantic settings, and are ideal for couples. Also in Vasiliki is the Villa Ponti, a three-bedroom villa with beautiful beach views.
Completing the set of villas in Lefkas are the two-bedroom villa Petra in Katouna, and the Villa Nefeli, which boasts two bedrooms and outstanding views of the surrounding countryside.
Also new to Solmar are the villas Kassiopi, Kyknos and Pegasus. These are located on the unspoilt island of Meganissi, just to the south east of Lefkas, where holidaymakers can hire boats to explore the sparkling coastline.
The last of the Solmar Villas in Greece are on the tranquil Ionian island of Kefalonia, which is largely untouched by the tourist trail. The villas Nikolas, Sokratis, Agnandi, Constantine, Argostoli Bay and Kalithea put vacationers in prime position to explore the island.
Julie Blake said: "Our villas in Lefkas are a great destination for those looking for a perfect place to relax while on holiday in Greece.
"Meganissi, meanwhile, is a beautiful picturesque island – the perfect place to kick back and relax in one of Greece's most tranquil locations.
"Finally, holidaymakers looking for a relaxing getaway in Kefalonia are spoilt for choice with the six fantastic new villas spread across the island.
"All Solmar villas feature large pools, air con and Wi-Fi as standard and are within walking distance of the shops and restaurants in the area. Most of them are also located either within walking distance to a beach, or located very close to one – so beach lovers are sure to find the ideal spot for their time in the sun."
In addition to its Greek holiday villas, Solmar Villas has many other villas located across Europe, including villas in Spain, Italy, Turkey and Portugal.
For more information about Solmar villas in Greece, visit http://www.solmarvillas.com/
ENDS
Notes to editors
For more information, contact Solmar Villas on 0844 330 3312, or email info(at)solmarvillas(dot)com.
About Solmar Villas
Solmar Villas provides a range of private villa holidays in Greece. It added a number of resorts in Turkey to its list of villa breaks this year, but also has a number of villas in Spain, Portugal and Italy amongst its other locations. For more information, visit http://www.solmarvillas.com.