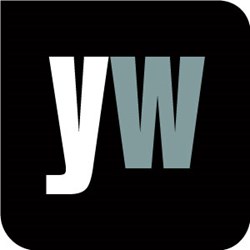 London, UK (PRWEB UK) 19 October 2013
TV presenter Donna Air has spoken of her alarm after finding photos of herself on pro-anorexia websites, The Mirror reported October 3rd. According to the article, "Donna Air horrified photos of her are being used on pro-anorexia websites," images of the 34-year-old former Byker Grove star are being used to encourage sufferers who are starving themselves in a bid to lose weight. Donna, who has a ten-year-old daughter, commented, 'I hope these girls get help…We have a healthy body image in my house and great appetites.' (http://www.mirror.co.uk/3am/celebrity-news/donna-air-pro-anorexia-websites-using-2337245#ixzz2gjozg0ta)
This inspired Yourwellness Magazine to explore the complications of anorexia. Yourwellness Magazine noted, 'If anorexia nervosa is not treated, the condition can lead to severe health problems. If treatment is not working or your condition deteriorates, you may be admitted to hospital. It's also quite common for anorexia to return after treatment – for example, if a woman tries to lose weight gained during pregnancy. Long-term anorexia can lead to severe complications and health problems which can be permanent, such as damaged bones.' (http://www.yourwellness.com/2012/12/complications-of-anorexia/#sthash.vcHefrAH.dpuf)
Yourwellness Magazine outlined the main health complications that people with anorexia face:
1. Poor circulation and cardiovascular problems.
2. Heart conditions, such as coronary heart disease and irregular heartbeat (arrhythmia).
3. Other eating disorders, such as bulimia nervosa, where the person binge eats, then immediately makes themselves sick or uses laxatives to rid their body of the food.
4. An imbalance of minerals in the blood. This can cause tiredness, weakness, dehydration, kidney damage, seizures, muscle spasms, bone damage and confusion.
5. Low blood pressure (hypo-tension).
6. Anaemia.
7. Dental problems, such as tooth decay caused by regular vomiting.
8. Osteoporosis (fragile bones) and loss of muscle strength, particularly in women and girls.
9. Loss of sex drive (libido) and erectile dysfunction in men with low blood sugar levels.
10. Liver damage.
11. Increased risk of complications during pregnancy, such as miscarriage, giving birth early (premature birth), a low-birth weight baby, and needing a cesarean section.
To find out more, visit the gateway to living well at http://www.yourwellness.com.