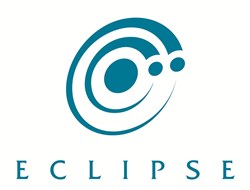 Proclaim has delivered over and above expectations, providing an easy to use and incredibly scalable solution.
(PRWEB UK) 7 October 2013
Leeds-based law firm, Michael Lewin Solicitors, has announced explosive growth at a time of challenging legislation for claimant solicitors.
Michael Lewin Solicitors was founded in 2001 and has recently passed the 120 employee mark (across 5 office locations). The firm implemented Eclipse's Proclaim Practice Management software solution in 2009, when headcount numbered 15 employees, to replace its incumbent Case Management system.
Proclaim is utilised by all Michael Lewin staff, providing a core centralised solution for a range of injury claim types - from minor RTA (Road Traffic Accident) claims through to £multi-million clinical negligence matters. The firm also utilises Proclaim as its practice accounting and reporting toolset, providing full integration with fee earner activity.
Michael Lewin's expansion is not complete - the firm has introduced a range of non-personal injury services in recent times - all using Proclaim - including debt recovery and employment work.
Abbie Keech, Director at Michael Lewin, comments:
"Back in 2009 we sought out a system - and a supplier - aligned with our aggressive growth plans. Proclaim has delivered over and above expectations, providing an easy to use and incredibly scalable solution. We can process claims with greater speed, greater accuracy, and in greater volumes. Proclaim's flexibility in, for example, enabling us to add more work streams outside of the core personal injury work, is invaluable."
*** ENDS ***
About Eclipse
Eclipse is the UK's leading provider of legal software solutions, employing 150 staff at its Yorkshire HQ and with a turnover of £9million. The firm's Proclaim software system is in use by over 18,000 professionals across a vast range of market sectors, territories and work areas.
Proclaim integrates all case management, accounting, document management, reporting, time recording, task and diary functions, and can be web-enabled to allow clients and referrers to securely view their live case files online.
TouchPoint is Eclipse's new client self-service solution, providing an always-on, platform agnostic 'journey' for law firm clients and business partners.
Proclaim clients include:
Eversheds Solicitors
Carillion
Co-operative Legal Services
Michael Lewin Solicitors
LV=
QualitySolicitors (Howlett Clarke, Lockings, Oliver & Co, and many others)
Territories include:
UK
Ireland
Switzerland
Latvia
Australia
Nigeria
Zambia
For further information, please contact Darren Gower (Head of Marketing) at darren.gower(at)eclipselegal.co.uk, or call 01274 704100.
Alternatively, visit http://www.eclipselegal.co.uk