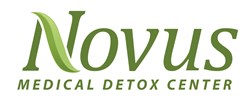 Sandra has proven herself to be well-versed in her area of expertise—her experience speaks for itself, and we're excited to have her at Novus.
New Port Richey, FL (PRWEB) October 07, 2013
With the predicted increase in patients due to the Affordable Care Act altering the way healthcare is paid for in the United States, Novus Medical Detox has become prepared to handle and treat more people by expanding both the center and its staff. While 60% of healthcare providers believe that healthcare reform will negatively impact patient care (1), Novus has embraced the change by increasing the number of its private beds from 12 to 31, as well as adding a new wing which offers 10 additional shared rooms. To successfully handle the higher patient load, Novus has also announced the recent hire of Sandra Carey as Novus' new Director of Nursing.
Carey joins Novus with over 30 years of nursing experience. She has developed policies for state agencies and nursing homes for performance improvement, and was awarded a Davis Productivity Award for improving cost efficiencies. Based on that experience, Carey then more recently held the positions of Chief Nursing Officer, Chief Clinical Officer, Director of Nursing and Director of Quality, and Risk and Infection Control for a Tampa Bay short-term acute care facility. She received her Bachelor's degree in Nursing from the University of South Florida, and later received her Master's degree in Business Administration from the University of Notre Dame. She also completed courses as a non-degree-seeking student in areas of marketing (foreign and domestic), nursing, science (physics, chemistry and biological), management, gerontology, math and accounting.
"Sandra has proven herself to be well-versed in her area of expertise—her experience speaks for itself, and we're excited to have her at Novus," said Kent Runyon, Novus Executive Director. "I have no doubt that she will be a great addition to our facility."
Carey's new role will help Novus to achieve the growth and ability needed to handle the upcoming changes. Carey came to Novus drawn by their mission and vision to help others through its state-of-the-art medical protocols, proprietary vitamin protocols and individualized treatment plan, and to pursue excellence in the field of recovery. With a 90% completion rate of people who start their medical detox at the facility, Novus pays particular attention to strengthening their patients' bodies through their branded I.V. vitamin cocktail, which is tailored to each patient to make the detox process as painless as possible.
Patients at Novus say they experience newfound respect and care for their total health, making them physically, emotionally and mentally stronger. Novus's medical process has allowed Novus to accept high-dose prescription drug abuse cases, where other facilities turn the same cases down as being too risky. At Novus, every patient:
●is treated individually, using state-of-the-art medical protocols in combination with natural supplements and nutritious meals;
●has 24/7 access to nursing care and withdrawal specialist assistance; and
●is given instructions on how to continue with supplements, and is helped to select an after-care program.
With her medical and leadership experience, Carey is deemed to be a valuable addition to the center.
For more information on Sandra Carey and Novus Medical Detox's addiction and detox programs, visit http://www.NovusDetox.com.
About Novus Medical Detox Center:
Novus Medical Detox Center offers safe, effective alcohol and drug treatment programs in a home-like residential setting. Located on 3.25 tree-lined acres in New Port Richey, Fla., Novus is licensed by the Florida Department of Children and Families as an in-patient medical detox facility, and is also accredited by The Joint Commission. Novus is widely known for minimizing the discomfort of withdrawal from prescription medications, drugs and alcohol by creating a customized detox program for each patient, incorporating medication, natural supplements and fluid replenishment—putting dignity and humanity back into drug detoxification. Patients have 24/7 medical supervision, including round-the-clock nursing care and access to a withdrawal specialist, and enjoy comfortable private or shared rooms with a telephone, television, DVD player and high-speed Internet access. For more information on Novus Medical Detox Center, visit http://www.novusdetox.com.
1."The Future of Health Care Survey." Thedoctors.com. The Doctors Company, n.d. Web. 18 Apr. 2013. thedoctors.com/KnowledgeCenter/Publications/CON_ID_004672.