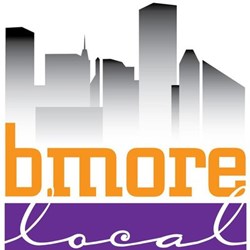 Baltimore, MD (PRWEB) October 04, 2013
#BmoreLocal on October 4th at Sanctuary Bodyworks Benefiting Playworks Maryland.
Mark's son, Adam Van Bavel, 2012, 2011 & 2010 Baltimore City Paper Readers' Poll "Best Do-Gooder" and 2013 Baltimore Magazine "40 Under 40" recipient has partnered with GiveCorps and other great local businesses to bring Baltimore a monthly event series like no other.
October's event is in an awesome venue (Sanctuary Bodyworks) benefiting an excellent local cause (Playworks Maryland) along w/ live music (Jimmi Sexton w/ Alex Rankin from Old Man Brown), delicious food from Blue Hill Tavern & local craft beer from Full Tilt Brewing too!
Playworks creates a place for every kid on the playground -- a place where every kid belongs, contributes and is part of the game. It doesn't matter if they have never played the game before or don't know the rules or have never been on a team. We create a place that is safe and welcoming, where every kid feels that sense of belonging that connects them more to their school and community.
What use to be St. Stanislaus Church is now Sanctuary Bodyworks, a 5000 square foot fitness studio. Big enough to feel like a gym, and personalized enough to feel like a private training studio, Sanctuary Bodyworks is the perfect blend of what we believe an exercise environment should be.
Tickets are $10 online and $20 at the door with proceeds benefiting Playworks.
CHECK-IN TO WIN...
Check-in with, "I'm at #BmoreLocal" to Sanctuary Bodyworks via Yelp, Facebook, Foursquare, Twitter or any location based service when you arrive and let us know when you enter. You'll be entered for a chance to win gift certificates for showing up and letting people know about #BmoreLocal!
RIDE UBER...
Take your first Uber to Sanctuary Bodyworks and get $10 off your ride. Save gas and enjoy your drinks without worrying about how to get home!
Not only that, but Uber will make a matching donation of $10 to Playworks for every person that rides!
Just sign up and apply promo code - check the Facebook event for details - before you ride.
Code valid for new users only, through 2am Saturday, October 5th.
Events are hosted monthly at different locally owned businesses in and around Baltimore. Every event aims to show the unique diversity in businesses, causes and residents that makes Baltimore "The Greatest City in America".
More Info: http://www.bmoreevents.com