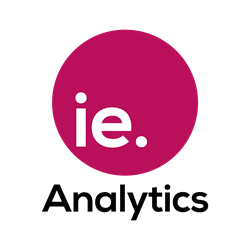 (PRWEB) October 08, 2013
Recent history has a litany of cases where companies could have understood their customers better and either excelled further or avoided embarrassing situations.
Look at the success that LivingSocial has found from its use of analytics and business intelligence tools bringing people what they want when they want it. Then look at the ways that companies like eBay have achieved through this use of business intelligence, where the data that they hold on their customers has allowed them to make brilliant business choices and acquisitions.
So how have these companies achieved such huge success?
This was what Max Bowen had in mind when he created the Business Intelligence Innovation Summit in Chicago. "I wanted to bring together the sharpest minds in this burgeoning field," said Bowen. "There is a hunger for information about business intelligence and I am incredibly happy with the positive response that I have found towards this summit."
At this two-day event, attendees will hear from 25 thought leaders as they share invaluable insight gained from extensive experience. Expert speakers include:

Vice President, Business Intelligence, New York Community Bank
Principal BI Architect, eBay
Director, Business Intelligence, LivingSocial
Director, Business Intelligence, Hyatt Resorts
Director, Technology Strategy, AT&T
Vice President, Analytics, Unifund
Senior Vice President, Decision Management, Citigroup
Director, Reporting & Analytics, Reader's Digest
Vice President, Analytics, Edmunds
Senior Vice President, OfficeMax
With a speaker line-up boasting unique experiences in business intelligence, the summit promises to be a truly game-changing event.
For a complete list of speakers, agenda, and registration details for the Business Intelligence Innovation Summit, visit http://theinnovationenterprise.com/summits/business-intelligence-chicago.
###
About IE.: Innovation Enterprise, a CFO Publishing company is an independent business-to-business multi-channel media brand focused on the information needs of Senior Finance, Operations, Planning, Strategy, Decision Support & Advanced Analytics executives. Products include IE.Summits, IE.Finance, IE.Analytics, IE.Operations, IE.Strategy, IE.Membership and IE.Insights. Whether it's delivered online, or in person, everything IE produces reflects the company's unshakeable belief in the power of information to spur innovation.