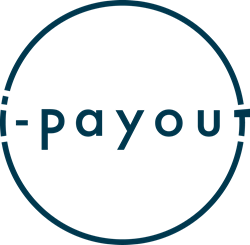 Hallandale Beach, Florida (PRWEB) October 04, 2013
The industry leading payment solutions provider i-payout™ has expanded their alternative payment options in their eWallet payment platform by adding ZipZap, the leading global cash transaction network.
i-payout™ eWallet holders can now make deposits to their eWallets utilizing the ZipZap cash payment platform, an internationally recognized e-commerce cash payment solution. i-payout™ has made this alternative payment expansion to ensure that distributors and representatives anywhere in the world can participate in a global business and know that their payments are swift and secure.
The ZipZap solution enables people in the US, Russia and Brazil to deposit cash into their i-payout™ eWallets at over 700,000 ZipZap payment center locations.
i-payout™ president, Eddie Gonzalez, commented, "The addition of ZipZap gives i-payout™ the ability to enable a cash payment option to millions of people as another easy, convenient, and secure method. This collaboration creates new opportunities for the international expansion of our multinational merchants and their continued worldwide growth. Everyone in the world should have the opportunity to participate in e-commerce and we continue to improve this availability."
Alan Safahi, Founder and CEO of ZipZap stated, "This partnership with i-payout™, an important provider of global eWallet services, is a great endorsement of ZipZap's cash payment solution and means more global consumers can benefit from our products and services. ZipZap continues to grow because it is an easy, safe and convenient alternative for people preferring to use cash for their payments. This collaboration will provide new opportunities for growth and expansion for ZipZap, i-Payout and all of our merchants."
ZipZap enables people from around the world to pay for goods and services online safely, using cash, with no chargebacks for retailers. ZipZap is a leading global cash transaction network enabling consumers to use cash to make online purchases, pay their bills, and fund eWallets, prepaid cards and mobile accounts. Through a global network of over 700,000 payment centers, consumers can complete transactions right in their neighborhood conveniently and easily using their local currency.
For more information about i-payout™, please visit http://www.i-payout.com,
For more information about ZipZap, please visit http://www.zipzapinc.com.
###
About i-payout™
Established in 2007, i-payout™ is a leading global player in the digital payments industry. The company's platform and services make it possible for organizations and their members to make and receive payments anywhere in the world at any time, via multiple options, with ease and convenience. i-payout™ has focused expertise and capabilities to address the specific needs of business verticals, including Multi-Level Marketing, Direct Selling Associations, unions, and the legal industry.
International Payout Systems, Inc
2500 E Hallandale Beach Blvd, suite 800
Hallandale Beach, FL 33009 USA