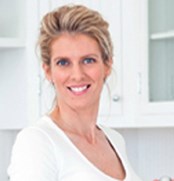 Franklin Lakes, NJ (PRWEB) October 11, 2013
Deirdre Imus will be speaking at The Woman's Club of Franklin Lakes Annual Fundraiser luncheon on Wednesday, October 16, 2013. The fundraiser will be held at the Indian Trail Club, 830 Franklin Lake Road, Franklin Lakes, NJ. Deirdre Imus' topic will be "Green Your Life - How to Look Good, Feel Good and Do Good."
Deirdre Imus is President and Founder of The Deirdre Imus Environmental Health Center at Hackensack University Medical Center and founder of the site devoted to children and environmental health, dienviro.org. She is also Co-Founder/Co-Director of the Imus Cattle Ranch for Kids With Cancer.
In her quest to provide a safe environment for our kids, Deirdre developed the award-winning Greening the Cleaning program and product line, which replaces the hazardous ingredients commonly found in cleaning agents with naturally-derived, plant and mineral-based ingredients that deliver the maximum level of efficacy at the least level of toxicity. The program and products are used throughout the country in schools, healthcare facilities and businesses.
Deirdre Imus has been the recipient of numerous awards and honors for her impact as a leader in the field of environmental health, and for raising awareness about childhood chronic illnesses such as autism, asthma and obesity.
Proceeds of the fundraiser benefit the Imus Cattle Ranch for Kids With Cancer, scholarships and local charities.
To make reservations, call June at 201-396-9711