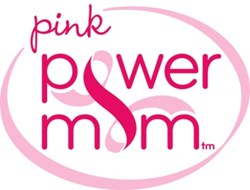 (PRWEB) October 08, 2013
Pink Power Mom, in its seventh year, is once again honoring and celebrating eight breast cancer advocates who focus on community and compassion and serve as inspirational role models for others going through similar experiences. These women, all with the dual title of mom and breast cancer survivor, were selected for their passion to support patients and their families through local and nationwide initiatives.
In honor of moms battling breast cancer, this year's contest launched on Mother's Day and received hundreds of submissions during the month of May and then through the deadline in June. Those submissions highlighted countless moms impacting fellow patients in their local communities. Many of these remarkable women were self-nominated; other nominations came from friends and family. The seventh annual moms marked a Pink Power Mom milestone connecting 56 survivors across the country since it's inauguration in 2006.
Both the Pink Power Mom steering committee (comprised of Pink Power Moms) and a selection team from Kids II closely read and reviewed each submission. This year's Pink Power Moms were chosen based upon their community work, steadfast commitment to the cause and the impact created by these women.
The 2013/2104 Pink Power Mom winners, along with their charities include:
Vanderla Akaka (Kapolei, HI), Making Strides Against Breast Cancer
Amberly Wagner-Connolly (Omaha, NE), Kamp Kesem
Jodi Inverso (Lawrenceville, NJ), Princeton YMCA's Breast Cancer Resource Center
Jenifer Lloyd (Hampden, ME), Eastern Maine Medical Center Champion the Cure Challenge
Lara MacGregor (Louisville, KY), Hope Scarves
Molly MacDonald (Beverly Hills, MI), The Pink Fund
Amy Matthews (Reidsville, NC), Little Pink Houses of Hope
Jennifer Smith (Champaign, IL), Imerman Angels
These honorable women will be recognized and treated to a VIP weekend in Atlanta in February 2014, which includes roundtable educational discussions led by Pink Power Moms from the past six years, special pampering, gifts and a remarkable evening celebration to award each mom with $5,000 on her behalf to a charity of choice.
Pink Power Mom has honored women for the last seven years, and created a network to reflect the needs of women and families across the nation fighting against breast cancer. Established under the Kids II Foundation, Pink Power Mom has become an instrumental resource to patients connecting them throughout their journey. According to Pink Power Mom Executive Director Heidi Floyd, the Pink Power Moms have become "a strong network of survivor-led empowerment that reaches the entire nation."
The Kids II Foundation, created in 2006 by Kids II employees to empower the entire organization to positively make a difference, has been fortunate to witness the expansion of their breast cancer outreach within local communities. Pink Power Moms united by the same mission will continue to receive recognition for its one-of-a-kind network walking hand-in-hand with women and families in need.
About Kids II®, Inc.
Kids II designs, markets and distributes more than 400 unique infant and baby products under its seven brands. The brand portfolio strength runs deep under the Kids II umbrella, which includes its signature brands Bright StartsTM, IngenuityTM and Comfort & HarmonyTM, as well as licenses to design and manufacture products under the DisneyTM, Baby EinsteinTM, OballTM and TaggiesTM brands.
Headquartered in Atlanta, Kids II has been become one of the world fastest growing baby product companies since its inception in 1962. For more information, visit http://www.kidsii.com.