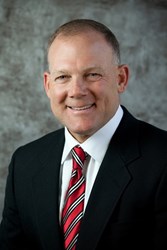 "It was a privilege and pleasure to work alongside other Habitat volunteers to help make dreams of affordable home ownership come true," said David Specht, President of The Waterworks.
Columbus, Ohio (PRWEB) October 08, 2013
A team of Waterworks plumbing technician trainees and apprentices participated in the rehab of a Habitat home at 994 East 16th Street in Columbus.
The trainees and apprentices are a part of The Waterworks plumbing school and apprenticeship program, the only nationally accredited plumbing school in Columbus.
"Donating our plumbing services to Habitat is a win-win situation for us, said Steve Wright, The Waterworks' Training Director. "Not only do we get to contribute to a great cause, but our trainees get real world, hands-on experience working on an actual house. You just can't duplicate that experience in the lab."
The plumbing work completed included a wide variety of tasks including installing all new water lines, improving existing sewer pipe, installing pipe for a passive radon pit, and installing a new sump pump, water heater, and all bath and kitchen fixtures.
"It was a privilege and pleasure to work alongside other Habitat volunteers to help make dreams of affordable home ownership come true," said David Specht, President of The Waterworks. "We have always believed that it is important to give back to our local community that also supports us as a business."
Habitat for Humanity-MidOhio hopes that the house will be completed and ready for its new owner the end of November 2013. Once completed, Habitat for Humanity will host a dedication ceremony at which time the keys are presented to the new owner.
About Habitat for Humanity-MidOhio
Habitat for Humanity-MidOhio works throughout Franklin and Licking counties, Ohio and has helped over 300 families' transition out of substandard housing, since 1987. In addition, HFH-MidOhio, through tithing to HFHI, has also helped to raise almost $700,000 to build in developing countries throughout the world. Habitat MidOhio is one of the only housing agencies in the community targeting families who earn 30-60% of median income. Habitat MidOhio partner families are chosen after a careful review process during which Habitat assesses their need for housing; their ability to repay a zero-interest, no-profit mortgage and their willingness to partner with Habitat through sweat equity. All partner families are first-time homebuyers who earn 30-60% of the median income for the county and currently live in substandard housing. Every partner family must perform a minimum of 200-250 hours of sweat equity, which includes working on their own house and those of other Habitat families, attending homeownership classes and providing Habitat program support. Every family also assumes a no-interest, no-profit mortgage with payments based on family income. Because HFH-MidOhio holds and services these mortgages, Habitat has a long-term relationship with the homeowners and the communities in which they live. Also supporting HFH-MidOhio is Habitat's ReStore, a resale store that accepts and sells reusable home improvement materials to the general public. Revenue from sales directly offset most of Habitat's administrative costs and assists in both eliminating substandard housing and creating homeownership in MidOhio. To learn more, visit http://www.HabitatMidOhio.org.
About The Waterworks
Since 1935, The Waterworks has been providing central Ohio homes and businesses with professional and courteous plumbing and drain cleaning services. In 2005, The Waterworks launched Comfortworks, a comprehensive heating and cooling division. The Waterworks is a privately-owned, local company established on the core values of trust, honesty, respect, responsibility, and communication. Through state-of-the-art dispatch hardware and courteous operators, The Waterworks offers prompt, emergency service 24 hours a day, 365 days a year. With approximately 100 team members, The Waterworks' staff represents more than 200 years of combined expertise and has completed more than 750,000 service calls.
Press Contact
Holly Stapleton
Marketing Manager
The Waterworks
550 Schrock Road
Columbus, OH 43229
Phone: 614-255-6079
Email: hstapleton(at)thewaterworks(dot).com
About The Consumers' Choice Award:
Established in 1987, the Consumers' Choice Award® identifies and promotes businesses that deliver customer service excellence. The Consumers' Choice Award® has retained a leading independent research firm to conduct surveys in U.S. cities; Columbus, Atlanta, Dallas, and Houston. The winners are determined by consumers and not by a panel of judges. The survey covers a broad range of categories of interest to both the public and business communities. Its purpose is to publicly identify those establishments that have been voted by consumers as being their choice for excellence. The Consumers' Choice Award® is a most prestigious tribute to local businesses that serve their communities well. The program is encouraged by all levels of government and by business leaders. Find out more about The Consumers' Choice Award® by visiting http://www.consumerschoiceaward.com/.