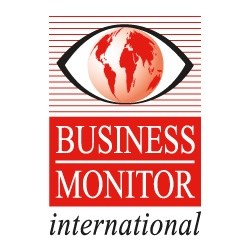 Greater Chinese demand for South African iron ore and an increase in demand for coal constitute the greatest opportunities for the future of South Africa's mining industry.
(PRWEB UK) 7 October 2013
Business Monitor has just released its latest findings on South Africa's precarious mining sector in its newly-published South Africa Mining Report.
Business Monitor predict that the past decade of stagnation in South Africa's mining sector is set to continue as the country's gold and platinum sectors face diminishing margins and industrial strife. Potential for growth in the iron ore and coal sectors constitute bright spots for the mining industry in the long term. They expect South Africa's mining sector value to grow by an annual average rate of 0.5% over the forecast period, from US$32.4bn in 2013 to US$33.1bn in 2017.
South Africa's share of global output is set to continue its decline as other major mining countries see faster rates of growth, most notably China and Australia. In addition, Business Monitor expects investment, particularly in gold, to be increasingly attracted to low-cost, high resource opportunities in the rest of the continent such as Democratic Republic of Congo and Ghana.
South Africa's mining sector is amenable to investment, with few obstacles confronting foreign companies wishing to enter. The government is generally stable and its business environment is one of the best on the continent. However recent developments in the country's mining regulatory environment have led to increased uncertainty among investors, as strategies for the government to take a greater share of mineral resource profits remain unclear.
Furthermore, Business Monitor believes that industrial unrest will continue to prove a challenge. The precedent set by Lonmin offering a 22% pay rise for workers in the wake of the Marikana strike, has given a benchmark for future pay negotiations. Rising cash costs and diminishing margins will mean that mining companies are increasingly unable to meet these demands, resulting in further labour unrest and strikes. This situation is exacerbated by competition between the two major unions, the NUM and AMCU, who will try to outbid one another in demands for wage increases. Given that mining sector margins in South Africa are already among the lowest in the world and wages account for around 50-60% of mining companies' costs, this will likely make South Africa a less attractive investment destination.
Business Monitor anticipates greater Chinese demand for South African iron ore, as supply from India comes sharply offline. They also expect an increase in demand for coal both domestically and from Asia. These two factors constitute the greatest opportunities for the future of South Africa's mining industry.
Business Monitor is a leading, independent provider of proprietary data, analysis, ratings, rankings and forecasts covering 195 countries and 24 industry sectors. It offers a comprehensive range of products and services designed to help senior executives, analysts and researchers assess and better manage operating risks, and exploit business opportunities.