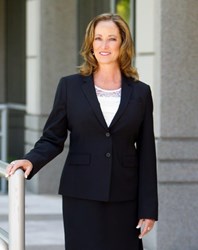 Sometimes bad things happen to good people
Irvine, California (PRWEB) October 04, 2013
Upcoming Speaking Engagements:
NACDL / NCDD 17th Annual DWI Means Defend With Ingenuity
When: October 3 – October 5, 2013
Where: Caesars Palace Hotel, Resort, and Casino, Las Vegas, Nevada
Description:
The National Association of Criminal Defense Lawyers (NACDL) and the National College of DUI Defense (NCDD) is hosting its 17th Annual DWI Means Defend with Ingenuity seminar at Cesar's Palace in Las Vegas from Thursday, October 3, 2013 through Saturday, October 5, 2013. More than 600 attorneys from across the United States and Canada will come to see the best-of-the-best in the DUI field speak on this year's topic, "A Recipe for Success: Trial Techniques That Win!" Presentations will be made on such techniques as "Jury Selection: Waking-up With a Cup of Joe" presented by the Honorable Joseph D. Johnson, "The Icing on the Cake: Storytelling Techniques" presented by Tyrone C. Moncriffe, "The Meat & Potatoes of Defense: Cross-Examination," presented by Terence F. MacCarthy, and many more. On Saturday, October 5, 2013 attendees will be able to choose from a list of workshop sessions including, but not limited to, FSTs, grassroots legislation, voir dire techniques and others. The Honorable Joe Johnson and Orange County Criminal Defense Attorney and DUI Queen Virginia Landry will present on voir dire techniques in which they will assist attendees in enhancing their jury selection skills. Participants will also engage in actual voir dire exercises and receive feedback from the instructors. Pre-Registration for this event is now closed, but there is still plenty of space available for the seminar. Anyone still interested in attending can register on-site at Caesar's Palace Hotel beginning at 3:30pm on Wednesday, October 2.
Newport Harbor Bar Association Meeting
When: Wednesday, October 9, 2013 from 5:30 p.m. to 8:00 p.m.
Where: Radisson Hotel, Newport Beach, California
Description:
On Wednesday, October 9, 2013 the Newport Harbor Bar Association will be presenting an MCLE program on Standardized Field Sobriety Tests (SFSTs) in a Nutshell. DUI Defense Attorney Virginia Landry will be walking attendees through the three standardized field sobriety tests: Horizontal Gaze Nystagmus (HGN), Walk-and-Turn (WAT), and One-Leg Stand (OLS). Virginia will provide insight on each test and how to effectively use the information at both the DMV and in court.
DWI Detection and Standardized Field Sobriety Testing Practitioner Course
When: October 11 – October 13, 2013
Where: Hilton Irvine/Orange County, Irvine, California
Description:
Beginning on Friday, October 11, 2013, La Pier & Associates, LLC will present the National Highway Traffic Safety Administration (NHTSA) and the International Association of Chiefs of Police (ICAP) approved curriculum for the DWI detection and standardized field sobriety testing practitioner course. Along with senior instructor Robert "Bob" LaPier, DUI Defense Attorneys Virginia L. Landry and Ronald L. Moore will be leading the instruction on the proper and improper administration of the SFSTs. Virginia and Ron have participated in this course as students and have since become certified instructors in this SFST training program through NHTSA and the U.S. Department of Transportation.