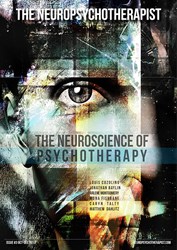 Dr. Moss discusses a contrarian view that memory storage does not occur in the hippocampus.
Greenville, South Carolina (PRWEB) October 08, 2013
Clinical psychologist Robert A. Moss, Ph.D., ABN, ABPP is the author of an article on the implications of the columnar brain code (Dimensional Systems Model) and its applied treatment approach (Clinical Biopsychology). Dr. Moss discusses a contrarian view that memory storage does not occur in the hippocampus, although the hippocampus is necessary for the formation of association memories stored in the cerbral cortex. He also discusses how this theory applies to findings in Alzheimer's disease and schizophrenia.
The cortical column consists of thousands of neurons and is proposed to be the "bit" in all processing and memory. High frequency cell firing rates leads to the formation of columns which are in circuits and allow perception and action. Interference with column formation can lead to disruption of new memories and processing in the brain. This point may explain some findings in Alzheimer's disease and schizophrenia.
Dr. Moss has discussed this brain model for years in professional articles, as well as in professional training and relationship books. The most recent peer-reviewed article published in the free-access International Journal of Neuropsychotherapy four weeks ago discussed how the brain model explains giver taker (Type-G and Type-T) behavior patterns in relationships. He also discussed the model in a detailed interview on shrinkrapradio.com three weeks ago.
The Neuropsychotherapist, together with the supporting website neuropsychotherapist.com, is to develop a platform for a meeting of minds, where therapists can come for a broad overview of the latest research, theory and practice in all areas that affect our mental well-being. Neurology, psychology, relationships, diet, environment, genetics and more have a complicated and multifaceted influence upon our mental lives. The goal is to be aware of all these factors and find effective therapeutic approaches that take them into account.
Full information on all aspects of the brain theory and its applications, including all related articles, is available at emotionalrestructuring.com. The new article is available at neuropsychotherapist.com, as well as on Dr. Moss' contribution page at Research Gate.
Moss, R. A. (2013). Gamma-band frequency and cortical columns. The Neuropsychotherapist, 3, 126-127. doi: 10.12744/tnpt(3)126-127
In contrast to other psychotherapy theories (psychodynamic, humanistic/existential, cognitive-behavioral), the Clinical Biopsychological approach is the only one based on how the brain processes and encodes information. Dr. Moss is board certified in clinical psychology and neuropsychology. He has authored 46 professional articles and presented at numerous regional, national, and international conferences.