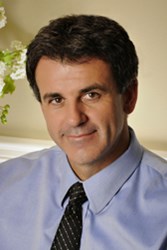 San Diego, California (PRWEB) October 07, 2013
Every year, the San Diego County Medical Society invites votes from its peers to choose the best physicians in San Diego. When the votes are cast and calculated, the "Top Doctor List" is published in a special edition of San Diego Magazine.
Dr. Glynn Bolitho, a board certified plastic surgeon, received this honor in 2012, and now again, in 2013. He is humbled by the fact that his colleagues recognize his medical contributions.
Included in this 10th annual 2013 Top Doctors special edition, a total of 749 physicians in 65 specialties were highlighted as "Physicians of Exceptional Excellence."
It's estimated that 1,300 votes were generated by physicians who were both members and non-members of The Medical Society.
Dr. Bolitho has practiced cosmetic surgery for more than 20 years. He describes this field of medicine as one which affords patients an array of options they never thought possible through cosmetic and reconstructive surgeries.
Dr. Bolitho completed his plastic surgery fellowship training at Emory University in Atlanta. After leaving his full time faculty position at Emory, he opened the doors to his La Jolla private practice in 2000.
Serving as the current Chief of Plastic Surgery at Scripps Memorial Hospital, La Jolla, Dr. Bolitho also fulfills a non-salaried appointment as Associate Professor of Plastic Surgery at the University of California, San Diego.
Dr. Bolitho is an active member of the American Society of Aesthetic Plastic Surgery, the American Society of Plastic Surgeons, and the International Society of Aesthetic Plastic Surgeons.
Adjacent to Dr. Bolitho's medical practice located at the Scripps Memorial La Jolla campus is his private operating suite, accredited by the American Association for Accreditation of Ambulatory Surgery Facilities.
In addition to surgical procedures, Dr. Bolitho's office is committed to providing a range of non-operative facial rejuvenation services such as fillers, skin resurfacing and laser treatments.