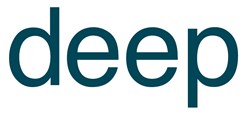 Not only does MNU help deep employees remain immersed in food market research and related education, it also keeps our leadership team at the height of our game.
Springfield, MO (PRWEB) October 15, 2013
The foodservice marketing agency deep announced today its new endeavor, Marlin Network University (MNU), has now been launched. Marlin Network specifically designed this special project as an effort to invest in its employees' unique skill sets and to help them fine tune and expand their talents in the field of foodservice marketing and product branding. Housed in a 30-seat classroom, MNU boasts a variety of courses for employees, ranging from Foodservice 101 to Sales & Marketing Strategy.
The courses at MNU have been well attended since its launch, with 114 students attending 13 classes to date. The classes offer creatives hands-on experiences such as touring foodservice establishments. "We have always valued our employees' unique talents and skills," said Partner, Creative Director Dan Stewart. He continued, "with MNU, we can further invest in our employees, arming them with the latest industry insights to give deep and our sister agencies a notable edge on competitors. It impacts every aspect of our work, from initial sales collateral material design to the over-arching marketing strategy."
The curriculum for the program includes both required and elective courses, letting deep team members attend classes for their specific skill sets as well as choose courses that expand their expertise to other aspects of food marketing. "Not only is this a great way for employees to remain immersed in additional food market research and related education, it also keeps our leadership team at the height of our game," said Partner Valeri Lea.
Deep's participation in MNU has also gotten employees excited. "I'm really glad deep is encouraging creatives to attend these classes," said deep Assistant Art Director Garrett DeRossett. "After just a few Strategic Thinking classes that led to discussions on interactive marketing solutions, I've already adjusted my approach. I've also learned a lot from people in other departments through our classroom collaboration." MNU has given deep team members the chance to work together in new ways outside of the office through its various courses, and many employees have noticed their professional relationships have strengthened. "Attending classes is a good way to to become better at what I do, but it's also a great way to further strengthen the bond our team has," DeRossett stated.
deep
Founded in 2005, deep is a division of Marlin Network and is solely owned and operated by its employees. Deep is known as an industry leader in creating innovative food marketing campaigns. Marlin Network remains the number one purchaser of food service media and includes deep, The Alchemedia Project, STARAwards, FoodIQ, Marlin, and Marlin Network Consulting. The divisions of Marlin Network represent more than 70 major food and beverage brands. In 2010 and 2011, the Network was included in Inc. Magazine's list of America's Fastest Growing Companies. For more information, follow deep on Twitter, Facebook, Flickr and the b!eep blog or visit deepgroup.com.