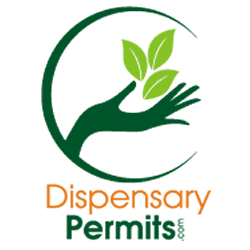 Chicago, Illinois (PRWEB) October 07, 2013
President Barack Obama and his administration made it clear that they would not challenge state laws legalizing the use of marijuana in Washington and Colorado as long as those those states follow the rules and and guidelines involving the sale and distribution of marijuana.
Although marijuana remains illegal under federal law, the Obama administration released a memo to U.S. attorneys in all 50 states which directs federal prosecutors to focus on eight areas of enforcement rather than targeting individual marijuana users and dispensary owners. This includes stopping the growing of marijuana on public land, preventing distribution of marijuana to states where it remains illegal, distribution to minors, and keeping it away from gangs and drug cartels among others.
Under the new law, which is scheduled to take effect Jan. 1, 2014, a patient could be recommended no more than 2.5 ounces of marijuana over two weeks. Patients would have to buy the marijuana from one of 60 dispensing centers throughout the state and would not be allowed to legally grow their own. Marijuana would be grown inside 22 cultivation centers registered with the state.
Officials from Gov. Pat Quinn's office and at least three state agencies are meeting to draft rules that will govern medical marijuana distribution. State Rep. Lou Lang, the chief sponsor of the legislation, said he knows he's laid some difficult tasks on the agencies' plates, but he is pleased thus far with the progress they have made.
With this newfound federal government support and traction on the development for the Illinois dispensary and cultivation process, the time to break into this multi-billion dollar industry is now. For entrepreneurs interested in opening a medical marijuana dispensary or cultivation center in Illinois, leading cannabis consulting company DispensaryPermits.com will be hosting in-person meetings from their Chicago location inside of the CBS building on 22 W. Washington Street, Suite 1500 on October 14-18th, 2013, for qualified individuals. For more information, please visit DispensaryPermits.com or call 312-600-5665 to set up a free consultation.