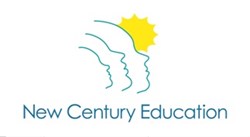 Montclair, New Jersey (PRWEB) October 17, 2013
Using this new tool, teachers can identify lessons by specific Common Core State Standards and place those lessons in a sequence of their choice, then assign them electronically to classes or groups of students. As students work through the lessons, their results are automatically scored and reported both for individual lessons and for the series of lessons in the custom lesson path.
"This latest rollout of custom paths keeps New Century at the forefront of good educational practice in software," said Jim Griffin, President of New Century. "More important, for deeply at-risk students, the New Century software will automatically assess and deliver personalized lesson paths that teach the skills a student needs to master in order to return to grade level, no matter how far behind he may be. In this way, New Century helps the teacher both to re-build struggling students to grade level, and to deliver rigorous instruction on grade level in the teacher's preferred sequence."
Teachers can track student progress under weekly reports and intervene with individuals and small groups who need it.
For further information contact Jim Griffin, (866) 326- 1133.