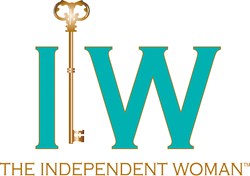 "Every woman I know would like more out of life," explained Kim. "More time, more money, and more freedom to enjoy life to its fullest. The free workshop is for the financial beginner as well as the woman who is already actively investing."
Cape Coral, FL (PRWEB) October 14, 2013
The Independent Woman, a leading advocate for women's financial education announced today that they have selected the Washington, D.C. area to launch their financial training workshops designed specifically for women.
This exciting training will be introduced at a series of free financial workshops to be held in the Washington, D.C. area from Monday, October 28th through Wednesday, October 30th, 2013 in Bethesda, MD, Arlington, VA and McLean, VA.
This two-hour financial workshop has been designed by women for women with input and guidance from Kim Kiyosaki, a highly successful investor and entrepreneur with a special interest in women's financial education. Through companies she has created and controls, Kim has assembled an impressive portfolio of income-producing investments. In addition, Kim is also an educator, a sought-after speaker, and the author of two bestselling books about investing from a women's point of view, "Rich Woman" and "It's Rising Time." She has been a tireless advocate for women's financial education.
"Every woman I know would like more out of life," explained Kim. "More time, more money, and more freedom to enjoy life to its fullest. The Independent Woman brand is all about women helping other women reach those goals. This training can benefit any woman – career-minded, single moms, married with children, regardless of age or income level."
Kim stresses how the free workshop is for the financial beginner as well as the woman who is already actively investing and wants to go further.
Mary Jane Chappy, The Independent Woman's Senior Director of Marketing articulated the thought process that went into developing this financial training. "Women today comprise nearly half of our workforce and the percentage is growing. It is imperative that women gain the knowledge and the self-assurance to take control of their own financial destiny. Our free Independent Woman Workshops have been created to be the place where women can begin their educational journey to financial freedom."
During the workshop, women are encouraged to define what financial freedom means to them. It can mean supplementing current income, providing financial security for the family regardless of economic conditions, retire when you decide, or being able to pursue your passion in life.
These workshops in the D.C. area will be led by Joanna Larsen. An accomplished business woman in her own right, Joanna has travelled extensively throughout the country training people in business development and investing. She believes in instilling in her students the importance of having a vision for your financial future, pushing yourself outside your comfort zone, and never giving up.
The Independent Woman urges any woman who is interested in reaching her full potential and gaining the knowledge, tools, and confidence necessary to achieve financial independence for herself and her family to attend this event. Each attendee will also receive a gift. To register, call 888-596-7272 or register online at http://www.theindependentwoman.com.
Kim Kiyosaki will not attend this event.
Additional products and services will be offered for sale.
About The Independent Woman:
The Independent Woman is a leader in the effort to provide educational training, seminars, and services designed to help women increase their financial intelligence. The company strives to create strong networks of women helping other women to achieve success and personal fulfillment in their lives by sharing with them the principals and strategies necessary to attain financial independence. The Independent Woman trainings, products, and services were created with input from Kim Kiyosaki, investor, entrepreneur, and bestselling author of Rich Woman and It's Rising Time. Our seminars are avocational in nature and are intended for the purpose of the accumulation of wealth by, and the personal enrichment, development and enjoyment of, our students. Additional information can be found at http://www.theindependentwoman.com.