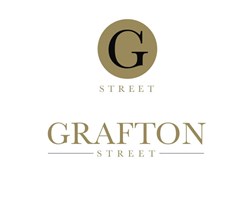 We wanted to expand the experience for our customers and offer catering services...
Gainesville, VA (PRWEB) October 17, 2013
Grafton Street, a restaurant and bar in Gainesville, VA, is now offering event and social catering services to clients in the DC Metro and Northern Virginia areas. They provide customized service, menus, and quality beyond compare in their restaurant and the catering side is no different.
Known for their top notch service, Grafton Street is offering catering for all types of events. From office catering to social gatherings, their variety of menu options are prepared to impress all parties. Their experience with rehearsal dinners and weddings is unmatched and will make your day memorable. Grafton's personalized service, easy booking service, and attention to detail, separates them from area competitors.
Since opening in February, Grafton Street has impressed many area residents and businesses alike. "Our bar, restaurant and private dining business is booming so we wanted to expand the experience for our customers and offer catering services," said Justin Holohan, owner of Grafton Street.
The Grafton Street atmosphere is one where people can enjoy themselves and delicious food at the same time. Offering event catering brings this experience to social and corporate communities in the Northern Virginia and DC Metro area. Grafton Street's classic menus can be customized to specific needs, featuring freshly made dishes perfect for any occasion.
About Grafton Street
Grafton Street serves as the ideal location for a casual dinner or family celebration. Their friendly hospitality & convivial setting combine to provide the discerning guest an authentic dining experience right in the heart of Gainesville, VA. The kitchen team serves up a variety of dishes using the finest, and where possible, locally sourced ingredients. Hand cut steaks, fresh seafood, brick oven flat-breads, & seasonal salads, as well as great nightly feature plates can be enjoyed in our well-appointed dining room or vibrant bar. Now offering event catering in the Northern Virginia area, for more information, please visit: http://www.GraftonStreetVA.com.