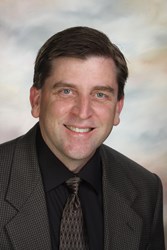 (PRWEB) October 06, 2013
Patients of Dr. Walter L. Wood with many missing teeth may now be eligible to receive All-On-4 tooth replacement. All-On-4 treatment uses four dental implants to lock dentures into place. The implants are placed where the bone density in the jaw is at its healthiest.
Dental implants are an effective, permanent way to replace missing teeth. However, many patients do not have enough healthy bone remaining in the jaw to support a full set of implants. Dr. Wood must place each implant in healthy bone so that the bone will integrate with the titanium base of the implant and provide adequate support for the crown. This allows the implant to function exactly like a natural tooth. Unfortunately, bone loss occurs rapidly after teeth are lost, so many patients have bone density that is too poor to support a whole set of implants.
All-On-4 provides patients like these with a tooth replacement solution that works with only a minimal degree of bone density. Dr. Wood will determine where the bone is at its healthiest so that he can strategically place four implants in these areas. The dental implants will be used to support a denture. The patient is given a temporary denture on the same day that the implants are placed. After a period of several months, when the implants have fully healed and integrated with the bone, the patient will be given a permanent denture that has been customized for a precise fit.
Because this procedure uses only four implants, it requires less invasive surgery than a whole mouth full of implants. It is also generally more affordable. All-On-4 can be designed to replace teeth in a patient's upper jaw, lower jaw, or both. Because the dentures are secured into place by dental implants, the fixtures will not slip or slide and the patient will not need to use messy creams or adhesives to keep dentures in place. Also, the implants will stimulate the living tissue of the jaw bone to generate healthy cells. This can help stop the process of bone loss. Individuals interested in All-On-4 tooth replacement can visit http://www.jacksonville-periodontist.com for more information.
About The Doctor
First Coast Periodontics, P.A. is a periodontal practice that has provided personalized dental care to patients in Jacksonville, Florida for over 22 years. Dr. Walter Wood received his undergraduate degree from Florida State University, graduated from the University of Florida Dental School, and completed his certificate in Periodontics from the University of North Carolina at Chapel Hill. Dr. Wood is part of one percent of dental professionals providing the most recent FDA cleared laser procedure for gum disease treatment. First Coast Periodontics is a practice limited to periodontics, including dental implants. To learn more about First Coast Periodontics and their dental services, please visit http://www.jacksonville-periodontist.com and call (904) 416-1436.