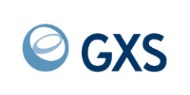 Gaithersburg, MD (PRWEB) October 07, 2013
GXS, a leading provider of B2B integration services, today announced it will be hosting a webinar on global e-Invoicing with TrustWeaver, the company's strategic partner for digital signature e-Invoicing compliance. The webinar titled, "Prepare for 2014: An in-depth Review of the Latest e-Invoicing Requirements," will be held on October 8, 2013 at 3pm BST. Register for the webinar here.
With additional government mandating, more predicted adoption and a proposed European Commission Directive to make electronic invoicing the standard, 2013 has been an unprecedented year for e-Invoicing. As the popularity and acceptance of e-Invoicing has grown, new mandates and rules are being introduced around the globe. In January, new EU regulations were introduced to offer more choices to prove authenticity and integrity of electronic invoices. A new set of requirements was introduced for Mexico in May and Brazil will be instituting a new format by 2014. The constantly moving landscape has made it difficult for global companies to navigate the rules across multiple jurisdictions.
Join Christiaan van der Valk, chief executive officer of TrustWeaver and Nigel Taylor, head of e-Invoicing at GXS, for an in-depth review of the current global e-Invoicing landscape. The speakers will discuss trends across the Americas, Asia-Pacific and European regions and provide an analysis of the current requirements for countries such as Brazil, Mexico, Russia, Turkey and the United States. The webinar will also focus on the different methods available to comply with e-invoicing.
Partnering with TrustWeaver, GXS Active Invoices with Compliance allows customers in 41 countries to outsource the global complexity of electronic invoicing as a Managed Service. GXS provides a range of e-Invoicing solutions to suit the varying needs of companies to reach 100% trading partner participation in their programs and streamline on-going collaboration with both suppliers and customers.
GXS Active Invoices with Compliance is part of GXS's Active Applications portfolio, a suite of Software as a Service (SaaS) products that automate the Order-to-Pay lifecycle from start to finish. The portfolio also includes Active Orders to track the status of orders as they traverse the supply chain, Active Logistics to provide real time visibility into the location of international container shipments, Intelligent Web Forms, to automate procure-to-pay and order-to-cash processes for large enterprises and Active Community, for complex, multi-stage processes such as supplier information management and client on-boarding.
About TrustWeaver
TrustWeaver provides business transaction compliance as a service. By adding legal certainty, we allow hundreds of the world's largest enterprises to automate and consolidate business processes globally. \
Unlike alternative solutions, TrustWeaver's cloud solution decouples legal compliance from the process, for scalable, guaranteed results spanning 47 countries. Applications supported include VAT compliant e-invoicing, e-contracting, e-insurance policies, both stand-alone and in partnership with many of the world's leading organizations. In business since 2001, TrustWeaver is headquartered in Stockholm, Sweden.
About GXS:
GXS is a leading B2B integration services provider and operates the world's largest integration cloud, GXS Trading Grid®. Our software and services help more than 550,000 businesses extend their partner networks, automate receiving processes, manage electronic payments, and improve supply chain visibility. GXS Managed Services, our unique approach to improving B2B integration operations, combines GXS Trading Grid® with our process orchestration services and global team to manage a company's multi-enterprise processes. Based in Gaithersburg, Maryland, GXS has direct operations in 20 countries, employing more than 2,800 professionals. To learn more, see http://www.gxs.com, read our blog at http://www.gxsblogs.com, follow us on Twitter at http://twitter.com/gxs and join us on LinkedIn at http://www.linkedin.com/company/gxs. You can also access our public filings with the Securities and Exchange Commission at http://www.sec.gov/edgar.shtml.
FORWARD-LOOKING STATEMENTS
This press release may contain "forward-looking statements." All statements, other than statements of historical facts that address activities, events or developments that the company expects, believes or anticipates will or may occur in the future are forward-looking statements. These forward-looking statements are affected by risks, uncertainties and assumptions, including but not limited to those set forth in the company's public filings with the Securities and Exchange Commission, including its Annual Report on Form 10-K and its Quarterly Reports on Form 10-Q. Accordingly, actual results or outcomes may differ materially from those expressed in the forward-looking statements. You should not place undue reliance on these statements and the company undertakes no obligation to update or revise any forward-looking statements to reflect events or circumstances that may arise.
All products and services mentioned are trademarks of their respective companies.