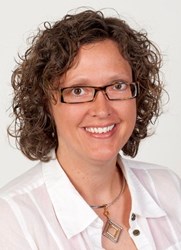 I seek to humanize mental illness.
Eugene, Ore. (PRWEB) October 08, 2013
Tanya J. Peterson, author of acclaimed mental-illness-themed novel Leave of Absence, is an active part of Mental Illness Awareness Week this year. Throughout the week of October 6 through 12, mental health organizations and advocates across the United States will sponsor a variety of events designed to provide information and reduce stigma. Peterson will visit communities to give presentations about mental illness and the negative impact of the associated stigma.
Peterson speaks with authority on the subject of mental illness. She is accredited as Nationally Certified Counselor and as such has worked in a counseling capacity to help others. Additionally, as someone with bipolar disorder, she has first-hand experience with mental illness and understands the impact stigma has on human beings and their families. Because of her extensive background, she has been interviewed on numerous online radio shows and has been invited to speak about mental illness and her novel in a behavioral health center, libraries, community centers, book clubs, as well as at a national conference. Details and links can be found on her website.
During her presentations for Mental Illness Awareness Week, Peterson will share information, both personal and general, about mental illness and its stigma, and she will enhance the information with readings from Leave of Absence. She will speak at the Fern Ridge Public Library in Veneta, OR on October 10 at 7:00 PM. On October 11, she will travel to Florence, OR, to speak at 1 PM at the Siuslaw Public Library. Her efforts extend beyond Mental Illness Awareness Week; Peterson will speak at Bloomsbury Books in Ashland, OR on the evening of October 21.
"I write and speak with a purpose," states Peterson. "I seek to humanize mental illness." Her novel Leave of Absence appears to be doing just that and has been well-received by critics. "Peterson's novel is eye-opening and beautiful. She gives an inside view into the thoughts and feelings of people affected by mental illness," writes PsychCentral's Caroline Comeaux Lee. Her powerful characters foster empathy in readers. With knowledge and empathy come a reduction in the stigma that continues to surround mental illness.