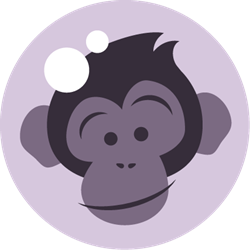 "We can do in 24 hours what it would take the client two weeks to accomplish." - Charles Haggas, SCM CEO
(PRWEB) October 07, 2013
Space Chimp Media (SCM), a creative integrated digital marketing and design agency based in Austin, Texas, is excited to finally introduce its three new websites services (infographicsubmitr.com, webdesignsubmitr.com, and appsubmitr.com) intended to accommodate to companies, start ups, and/or developers who lack the time and effort to create high quality marketing strategies for their products and services on their own.
SCM takes pride in providing immediate and vast variety of resources necessary for its customers who are interested in creating positive word of mouth for their products/services. The three websites are extremely user-friendly, anyone can simply upload or attach their app, website url, or infographic, and by a click of a button request how much they are willing to invest in promoting the product/service.
More about new SCM online services:
Infographics, web designs and apps designed by SCM have been featured on numerous high profile media outlets, including TechCrunch, Mashable, Huffington Post, Space.com, and Visual.ly. The products/services designed for clients are released to the aforementioned websites, as well as other major outlets approved by SCM.
Space Chimp Media CEO, Charles Haggas, assures, "We can do in 24 hours what it would take the client two weeks to accomplish." Although SCM does not ensure that each outlet will pick up the submission, they do guarantee 100% satisfaction to their customers as they would carefully hand submit the clients' infographics, web designs, and apps to the promised number of media outlets.
"Generating buzz around an infographic, website, or app takes more than a compelling design; you need a company that understands how to get that in front of millions of people quickly, and concisely."—Charles Haggas, SCM CEO.
About Space Chimp Media:
Based in Austin, Texas, Space Chimp Media is a creative marketing agency and web services company that specializes in integrated and results-driven digital campaigns. SCM and its brands specialize in eCommerce, mobile application marketing, local business marketing, social media, and business development solutions.