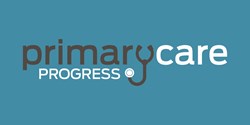 'We are at a unique moment in national health care reform where there is a profound sense of urgency about the issue of primary care. We'll need all hands on deck to revitalize primary care for the health of our country.' - Dr. Andrew Morris-Singer
Cambridge, MA (PRWEB) October 08, 2013
In 2014, America will face a profound test. Tens of millions of uninsured Americans will gain needed coverage under the Affordable Care Act. However, many will be unable to access primary care due to a shortage of primary care practitioners that has been building for years. Experts estimate a shortage of at least 30,000 primary care providers by 2015.
As part of its work to build the primary care workforce necessary for a robust health care system, Primary Care Progress (PCP) is launching a new national awareness campaign, The Primary Care Project. The campaign is designed to draw attention to the need to reform primary care education at institutions that train future health professionals in order for these institutions to produce a primary care workforce capable of meeting the country's primary care needs.
The campaign is the first of its kind to focus specifically on the issue of primary care medical education, garnering wide public support for the issue concurrently as it mobilizes on the ground organizing efforts at institutions that train future health professionals. Driven largely by students, the local organizing efforts will be aimed at advancing primary care at these institutions through mentoring programs, curricular incorporation of primary care clinical innovation as well as interprofessional education initiatives.
Public support for the initiative will be represented in the form of pledge signatures on a dedicated website (http://www.theprimarycareproject.org).
Numerous factors have contributed to the current crisis of primary care practitioner numbers. Primary Care Progress believes that one of the most crucial is the declining output of primary care practitioners from institutions that train future health professionals. A critical measure to ensuring Americans have adequate access to the primary care workforce they need is to increase primary care-oriented recruitment, mentoring and education opportunities at these institutions. Unfortunately, these institutions are not currently on track to produce the primary care workforce that will meet the needs of our country's population.
About Primary Care Progress:
Primary Care Progress (PCP) is a 501 (c)(3) national nonprofit. PCP is a growing network of medical providers, health professional trainees, policy pundits, advocates, and educators. Our members are united by a new vision for revitalizing the primary care workforce pipeline through strategic local advocacy that promotes primary care and transforms training in academic settings and care deliver.