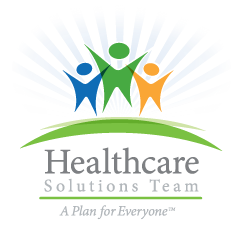 Lombard, IL (PRWEB) October 07, 2013
Lombard, Ill.—Healthcare Solutions Team has launched a new website, http://www.ReformSimple.com, to provide health insurance information to consumers faced with the challenges of finding health insurance under the Affordable Care Act.
Starting in January 2014, numerous changes go into effect regarding health insurance. Under the law, individuals will be required to obtain basic health insurance coverage or pay a fee. They will be able to purchase health insurance in a competitive marketplace, known as an exchange. The start of open enrollment for state and federal healthcare exchanges was October 1, 2013.
"The activation of the healthcare exchange enrollment brought with it nationwide confusion as many people are unsure of what coverage is mandatory," said Grant Born, partner of Healthcare Solutions Team. "ReformSimple.com provides a quick, easy-to-understand comparison of major plan benefits so consumers can better understand their options."
Born, along with partner Joe Eichman, created Healthcare Solutions Team in 2007 with the goal of making affordable healthcare accessible to everyone.
"As a national company, Healthcare Solutions Team has agents throughout the country who are health insurance experts and who understand the local impact of healthcare reform," said Eichman.
Based in Lombard, Illinois, the company offers an array of coverages including dental, supplemental and life insurance; simple Health Savings Accounts; high-deductible plans; short-term medical coverage; small business, self-employed and group healthcare; and major medical plans for individuals and families.
Since its inception, Healthcare Solutions Team has grown into one of the country's premier health insurance agencies. In addition to being named America's #1 Managing General Agency by Assurant Health for two years in a row, Healthcare Solutions Team was listed in 2012 and 2013's "Inc. 500|5000" and has been named America's #1 Career Health Insurance Agency and Top Key Broker by UnitedHealthOne, as well.
To learn more about coverage options available through private insurance companies as well as the healthcare exchanges, visit http://www.ReformSimple.com.