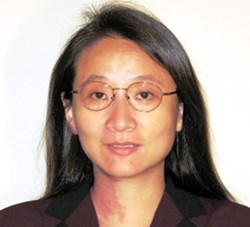 I am delighted that Cathy has joined the NAVEOS® team. She brings a wealth of knowledge, from a provider and regulatory perspective. She will be a valuable asset to both our clients and NAVEOS®
Chantilly, Virginia (PRWEB) October 10, 2013
NAVEOS®, a healthcare data analytics company based in Virginia, is pleased to announce the hiring of Cathy Wuestefeld as Director of Reimbursement and Regulatory Affairs. She brings to NAVEOS® over two decades of hospital finance and reimbursement experience.
Prior to taking her position with NAVEOS®, Cathy was Manager, Budget & Reimbursement for St. Peter's University Hospital in New Brunswick, NJ. In her 13 years with St. Peter's, she held increasingly responsible positions in finance and reimbursement. In her new role with NAVEOS®, she will analyze and interpret the impact of existing, new and proposed legislation on State Medicaid Programs and Medicare Disproportionate Share reimbursement, provide financial analyses and assist in the review and preparation of client Medicare and Medicaid cost reports and related appeals.
Mike Sabo, Vice President of Regulatory Affairs for NAVEOS®, stated, "I am delighted that Cathy has joined the NAVEOS® team. She brings a wealth of knowledge, from a provider and regulatory perspective. She will be a valuable asset to both our clients and NAVEOS®."
Cathy earned a Bachelor of Science in Accounting from State University of New York, College at New Paltz. She has also completed advanced coursework in Strategic Healthcare Management from Rutgers University, Center for Management Development.
About NAVEOS®
Founded by industry veteran Robert Gricius, NAVEOS® is a Healthcare Data Analytics company that focuses on maximizing past, present and future government reimbursement streams for hospitals and other healthcare organizations throughout the United States. By utilizing their proprietary data analytics Comprehensive Online Member Population Analysis Software System (COMPASS™) system, NAVEOS® has established itself as a market leader in identifying additional reimbursements for their clients over the past ten years.
For more information, please contact Lisa Martin, Vice President of Administration at 703-870-7850 or visit the NAVEOS® website at http://www.NaveosData.com.