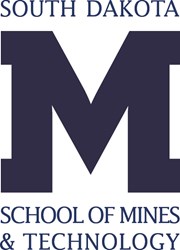 Rapid City, SD (PRWEB) October 04, 2013
Heather Wilson was inaugurated as the 18th president of the South Dakota School of Mines & Technology on Thursday night in a ceremony change prompted by a potentially record-breaking fall blizzard.
What had been long scheduled as the Fifth Annual Mines Medal Dinner and Award event to honor Anna Balazs, Ph.D., of the University of Pittsburgh, was quickly transformed into a combination celebration due to an approaching winter storm. South Dakota Governor Dennis Daugaard introduced Balazs at the event attracting more than 500 guests.
Wilson, D.Phil., had been scheduled to be formally inaugurated in a 10 a.m. Friday, Oct. 4, ceremony featuring former U.S. Ambassador to Finland Barbara Barrett delivering the inaugural address. Barrett, in town for the Mines Medal award dinner, described her friend as "caring, hardworking, honorable, focused and outcomes-driven," someone whose leadership is sought throughout Washington D.C., and the globe.
"I regret that more faculty and students weren't with us this evening at our impromptu ceremony. We will also miss the wonderful music from the Mines Master Chorale and Brass Choir that students have worked hard to prepare. But with the travel warnings as they are, blending the ceremonies was the right decision. I'm very proud to formally be the president of Mines and a Hardrocker!" Wilson said after the inauguration.
Wilson, Barrett said, was "the one who got things done," including acting as the driving force behind changed laws and policies that now allow women as fighters and bombers. Wilson is a graduate of the U.S. Air Force Academy, where she was a vice wing commander and the first woman to command Basic Cadet Training.
"You've chosen very well. You have a great leader in President Heather Wilson," Barrett said.
A Rhodes Scholar and former Congresswoman from New Mexico, Wilson is the first female president in the university's 128-year history. She earned her master's and doctoral degrees in international relations from Oxford University in England.
Balazs, Distinguished Professor of Chemical Engineering at the University of Pittsburgh, is a pioneer in the area of predicting the behavior of complex polymeric materials through her theoretical modeling.
Her research has significant impact on the scientific world. She leads a team that predicted the behavior of Belousov-Zhabotinsky (BZ) gels, gels with far-reaching applications such as artificial skin that could be sensory, "a holy grail in robotics," she said.
The South Dakota School of Mines & Technology founded the national award in 2009 to recognize scientists and engineers who have demonstrated exceptional leadership and innovation. Balazs joins scientific pioneers whose backgrounds include the Mars Rover mission and exploration of the Antarctic
"Dr. Balazs inspired our faculty and students to ask themselves what are the most important scientific problems the world faces and work on them. For her, it is the line between living and non-living. If a finger can regenerate itself like a salamander can regrow a limb, if we can develop new sensors for prosthetics that translate pressure into neural impulses that allow someone to feel again, then we will have understood more about the science of living. She inspired us, by her words and her example, to force our minds outward. We are grateful for her work, and happy to honor her with the Mines Medal," said Wilson.
View photos of the event at http://www.flickr.com/photos/sdsmt/sets/72157636171889606/
About SDSM&T
Founded in 1885, the South Dakota School of Mines & Technology is a science and engineering research university located in Rapid City, S.D., offering bachelor's, master's and doctoral degrees. The university enrolls 2,640 students from 45 states and 37 countries, with a student-to-faculty ratio of 14:1. The average starting salary for graduates is $62,400 with a 98 percent placement rate. Find us online at http://www.sdsmt.edu, on Facebook at https://www.facebook.com/sdsmt and on Twitter at https://twitter.com/sdsmt.