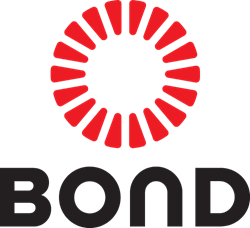 Atlanta, GA (PRWEB) October 08, 2013
Bond International Software, the global staffing, recruitment, HR and Payroll specialist, announced that upcoming releases of its world-class cloud-based staffing and recruiting software products will offer additional support for the Affordable Care Act (ACA) to minimize the administrative burden of ACA-related tracking and documentation for staffing companies.
With the Affordable Care Act mandate driving a new and extensive list of tracking and documentation requirements for employers, staffing and recruiting companies need a way to effectively manage these requirements within their fast-paced, high-volume business environment. Importantly, they must do so without creating or significantly increasing costly overheads.
In response Bond International Software, Inc. has developed a unified software solution that provides the capability to manage ACA compliance while minimizing administrative expenses. Bond's single system combines tracking eligibility and coverage dates, documenting communications with employees, processing payroll data, and delivering consolidated reporting for operational and governmental requirements for ACA administration.
Due to pending legislation and the proposed regulations challenging the staffing industry, Bond understands the importance of providing the flexibility needed today -- as well as continued technology changes for the future. Therefore, in addition to the staffing software enhancements already implemented by Bond that are specific to the Affordable Care Act, ongoing updates for ACA administration will be provided within Bond's established product release cycles to support these evolving requirements.
ACA-Related Enhancements for Bond Adapt Front and Back Office Software:

Capability to track full-time employees that qualify for healthcare, employees who accept or decline coverage and/or if they are covered by another plan, begin and end dates, and measurement periods.
Manage ACA Details by Corporation/Tax Group by Calendar Year including Long Term Assignment and Eligible Hour thresholds
Ability to flag wage codes as ACA Hours Eligible for inclusion in calculations
Perform and document specific actions that will drive workflow processes, calculations, follow-up activities, and reporting necessary for ACA Compliance
ACA-Related Enhancements for Bond Front Office Software Only:

Perform and document specific actions that will drive workflow processes, calculations, follow-up activities, and reporting necessary for ACA Compliance
Upcoming Enhancements for Bond Software:
Additional reporting including Activity Auditing, Healthcare Exchange Notification Reporting, and enhancements to the Full Time Employee Report
Necessary updates as pending legislation is finalized
Steve Taylor, Bond International Software Inc. CEO adds, "For staffing companies, managing ACA requirements efficiently is a critical regulatory necessity. These new enhancements to our products enable staffing companies to not only comply with ACA requirements, but do so in a manner that minimizes the internal administrative costs and burdens. This is a hallmark of Bond's commitment to provide our customers with unified staffing software solutions that simplify tasks, reduce effort, and increase productivity and profits."
For more information on Bond recruiting and staffing software or to schedule a demonstration, please visit http://www.bond-us.com or call 800-318-4983.
About Bond International Software PLC (UK, AIM: BDI)
London stock-market listed Bond International Software has been a global provider of Recruitment, HR and Payroll software & services for 40 years.
Bond is one of the largest, and most established, global specialists in staffing software for recruitment agencies worldwide and is a rapidly growing provider of web-based e-recruitment and talent acquisition software to the corporate market. Bond also provides established HR and payroll outsourcing services and software directly to both the public and private sectors. For more information please visit http://www.bondinternationalsoftware.com.
Bond International Software, Inc. is the U.S. operating company for Bond, with headquarters in Atlanta, Georgia and offices in Richmond, Virginia and Bloomington, Minnesota. The Bond U.S. operations, with more than 100 employees, support nearly 800 customers and 20,000 users. For more information please visit http://www.bond-us.com.