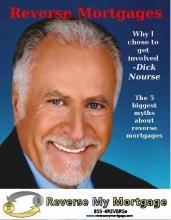 New chat option allows users to get answers--day or night.
Salt Lake City, Utah (PRWEB) October 07, 2013
Utah-based lending firm RMM has been helping seniors acquire supplemental income through HECM loans for years. The trusted company has gained a loyal base of clientele due in no small part to their desire to educate interested seniors on all aspects of the lending process. RMM helps clients through the use of several online tools, including their Reverse Mortgage Calculator and the newly-implemented Live Chat option. This chat tool allows users to speak with a representative day or night—either by phone or email. It is RMM's mission to help seniors seeking funds for their retirement years to decide what lending option best suits their lifestyle.
One new way that associates of RMM are helping seniors estimate the reverse mortgage pros and cons is through their new Live Chat module. This new website feature allows seniors looking to borrow funding for their retirement years to get all the facts—straight from the source. The educated lenders at RMM are available to chat by phone or messenger about HECM loans, rates, and any other financing questions that prospective clients might have. The RMM website is packed with tips, tools, and facts about market rates—the site even contains a Reverse Mortgage Calculator tool, which help seniors to estimate the amount of funding they can qualify for. All of these tools are efforts on behalf of RMM associates to get customers fully educated on the process in order to make the lending experience as successful as possible.
RMM is one of the most trusted and successful lending firms in the state. The company's popularity is largely due to their knowledge on reverse mortgage pros and cons, and their willingness to educate seniors on the rules, regulations, and rates of today's market. Knowledgeable RMM representatives are qualified to answer questions regarding HECM loans, interest rates, age limits, risks and benefits. Their user-friendly Reverse Mortgage Calculator allows users to estimate rates online. The calculator bases estimates off of age, area, and intended use—users can choose between Retirement, Lump Sum, Medical Bills, Monthly Income, Travel, and several others.
At RMM, the goal is always to keep the customer informed. For more information, to view all the available tools, or to speak with a representative, visit http://www.reversemymortgage.com.