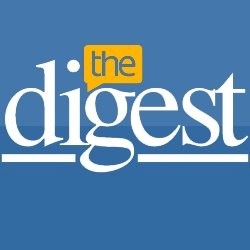 Small businesses get huge savings when they switch to a business VoIP plan for their office calling system.
Los Angeles, CA (PRWEB) October 06, 2013
Small businesses that ditch their landline phone systems discover that traditional phone systems leech money off of them for an outdated and inefficient service. When businesses are small and funds are scant, this kind of waste is simply unacceptable.
Thankfully, there are other options with Voice over Internet Protocol (VoIP) phone systems. Business VoIP providers route phone calls through the Internet instead of aging phone lines, which allows them to offer a much more powerful phone system for a lower price. It may be hard to believe that small businesses get more for less with VoIP, but modern Internet technology has simply rendered traditional phone lines obsolete.
To help Small Businesses understand how and why VoIP is a perfect fit for their office phone systems, the VoIP experts at http://thedigest.com have made this list of the specific reasons why cheap VoIP is the way to go. For under $25 a month, small businesses can have all the advantages of a big-business phone system.
1. Unlimited Long Distance
Virtually all business VoIP providers offer Unlimited local and long distance calling with their phone plans. This lets small businesses talk for as long as they want, without having to pay another cent extra. Traditional phone companies charge extra for unlimited calling, but with VoIP, it's standard.
2. Hosted PBX Services
A Private Branch Exchange is a useful business tool that connects multiple phone lines with multiple extensions, and directs incoming calls towards the right extensions. A standard, in-house PBX will cost thousands of dollars for the initial purchase, installation, and maintenance, but a hosted PBX is much simpler. Instead, the VoIP provider owns, operates, and manages the PBX, while the subscribing company only pays a small fee for remote access.
3. Low International Rates
Calling out of country is cheap and easy with VoIP phone services. Since VoIP transfers calls through the Internet, calls originate from within a country's borders. This avoids expensive international calling fees, making business with overseas clients affordable for businesses of any size.
4. Free Features
While traditional phone companies nickel and dime their subscribers for features like voicemail and call forwarding, these features are almost always included as part of the standard business VoIP package. Other standard features include, but are not limited to, conference calling, hold music, automated attendants, bonus phone lines, find-me-follow-me, and advanced call recording features. There is rarely any charge for any of these features, which makes VoIP an incredibly powerful calling solution.
5. Multiple Locations Under One Network
Even small offices and businesses have employees that work remotely. Whether their location is 1 or 100 miles away, VoIP will connect every user in a business to the same internal company network. That means employees can call one another by just dialing in their short extension number, and since they're charged like internal calls, there is no fee for unlimited calling. Collaboration has never been easier.
Small businesses get huge savings when they switch to a business VoIP plan for their office calling system. VoIP systems are easily scalable and lines can be added almost instantly, so thankfully there won't be any problems when the company suddenly starts to grow. With VoIP business phone systems, company growth is not only possible - it's common.