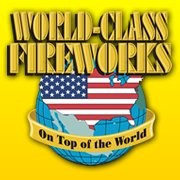 Many charities we speak with the make firework stand their only fundraiser for the year
Pittsburg, Kansas (PRWEB) October 15, 2013
Jake's Fireworks is now taking applications from motivated non-profit organizations to manage fireworks stands and retail locations in preparation for the 2014 fireworks season. Jake's Fireworks commonly contracts with church groups, schools, and other organizations to help them reach annual monetary and budget requirements.
"Many charities we speak with make the firework stand program their only fundraiser for the year," Jake Marietta, CEO of Jake's Fireworks, mentions. World-Class Fireworks, the primary products sold at Jake's Fireworks locations, are known worldwide for high quality, putting safety first and for being a family friendly company. "At Jake's we love to help charitable organizations find new and innovative ways to meet their financial goals."
Operators and volunteers will be given ample instruction and upon request, receive basic training and tips designed to maximize profits in a fun fundraising environment. Jake's fundraising is also an excellent opportunity for teachers and school groups to utilize the summer break and stay involved in the community.
Jake's Fireworks worked with numerous non-profit groups in over six states, raising thousands of dollars for individual charities. Pastor Josh from Southpointe Church in Oklahoma City mentions that his team raised enough money to support the parish Youth Ministry program for an entire year. "We were able to provide our teenagers with access to youth camps, youth conventions, back to school bash, end of school bash, and all the equipment needed to operate, all provided by Jake's Fireworks."
Learn more about our fundraising opportunities.
About Jake's Fireworks
Jake's Fireworks recently opened its new world headquarters in Pittsburg, Kansas, where Grandma Helen Marietta started the company 75 years ago with a fireworks stand on the side of her country store. The new 500,000 square foot, state-of-the-art facility allows Jake's to carry more inventories and have a central distribution point to serve its many outlets across the Midwest.
Website: http://www.jakesfireworks.com/
Media Contact
Karl Hirsch
818-244-3770 x 104