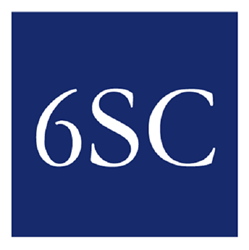 Redondo Beach, California (PRWEB) October 07, 2013
6th Street Consulting (6SC) is pleased to announce the launch of a new SharePoint 2013 project for a Southern California based full-service hospitality management company currently overseeing a collection of luxury resort destinations in the United States.
The firm's management recognized SharePoint 2013 as a versatile and robust enterprise solution to enhance the business process for their legal department. After considering a number of options, the firm chose 6SC, the 2013 Microsoft Partner of the Year Award Winner in Collaboration & Content, to provide the in-depth SharePoint expertise that the project required.
The firm desired a Contract Management Application that would reduce costs and enhance workflow automation for their legal department. With extensive knowledge and experience in implementing customized SharePoint solutions, 6SC's business analysts detailed how the new centralized Contract Management Application built on SharePoint 2013 would eliminate ongoing monthly technology expenditures, provide a single, authoritative repository for contract management, and eliminate redundant expenses in costly databases.
The proposed application would provide a simplified contract initiation and creation process for the firm's legal department by leveraging meta-data and custom forms to automate processes. With the new application, the firm's staff would have the ability to create an unlimited number of collaboration sites at no additional cost. This would eliminate the firm's reoccurring costs for multiple virtual data rooms through a third party application. In addition, the new contract management application would have version control to track, identify, and retain different documents and archive them accordingly. This new contract management application built by 6SC will enable the firm's staff to work efficiently through automation with the ability to scale business processes to accommodate future needs.
6th Street Consulting, the 2013 Microsoft Partner of the Year Winner for Collaboration & Content, is a strategy and technology consulting firm located in Redondo Beach, California. Providing expert SharePoint solutions that match the needs and brand of your business, 6SC can also help your company with strategic assessments/planning, proof of concepts and implementation of value-added portals (Intranets, Extranets and Corporate). As a Microsoft Managed Partner with both a Gold competency in Collaboration & Content and a Silver competency in Mid-Market Solution Provider, 6SC distinguishes itself in the top one percent of Microsoft's SharePoint partner eco-system. For more information, visit http://www.6sc.com.