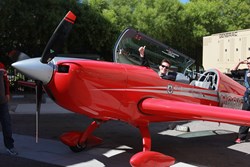 Las Vegas, NV (PRWEB) October 05, 2013
Las Vegas native Jon Carmichael has been chosen as one of a handful of finalists to become "Chief World Explorer," by Jauntaroo, a global travel firm that specializes in planning vacations based on a consumers budgets and interests. The competition, which has been covered by numerous national media outlets, including CNBC, FOX News, Forbes and The Huffington Post, has been narrowed from thousands of submissions to the final fifty. Mr. Carmichael, who also owns and operates Jon Carmichael Photography, now faces stiff competition from across the globe and is in the fight of his life. Every vote counts.
Described as the "Best Job Around the World," the Chief World Explorer will spend a full year traveling to some of the world's most exotic and exciting locations, reporting on his or her experiences via video entries, photographs and social media. The Chief World Explorer also receives $100,000 compensation for winning and completing their service.
The most recent round of competition required finalists to complete a short video about the town in which they live, a task that came easy to Mr. Carmichael, who has resided in Las Vegas since he was six months old. "I didn't want to focus on the 'typical' Las Vegas experiences," Carmichael said. The avid adventurer decided instead to focus on small businesses, "they're not only helping our local economy, but are providing once-in-a-lifetime experiences to tourists and residents alike," he added. From learning how to fly a combat plane to operating heavy machinery and even donning German lederhosen, there was little this 27-year-old wouldn't do in the name of becoming Chief World Explorer.
Mr. Carmichael is excited to share about his experiences in the competition with the local media in Las Vegas and encourage Nevadans to fight for one of their own by watching, then voting for his submission at: http://www.bestjobaroundtheworld.com/submissions/view/15537.
For the latest information, please visit:
http://www.facebook.com/joncarmichaelphotography